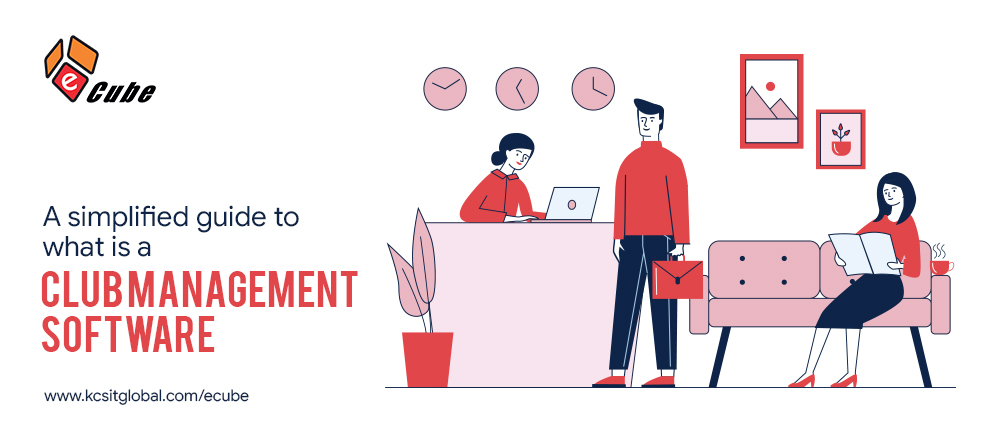 Category:

Hospitality & Leisure
A simplified guide to what is a club management software
What is club management software?
Club management software is a tool that helps clubs and associations to streamline all the operations and boost customer services. Businesses such as resorts and leisure clubs, society clubs, gyms, health clubs, etc. use this type of software to manage their club operations seamlessly.
Since you know the definition of club management software, you should also learn the connections it has with appointment management tools. Nevertheless, it is more than just accelerating reservation and scheduling by inducing with it features like club membership management, marketing, billing and payment, and a lot more. A club is a business; hence, profitability and productivity are the key players of the game, and owners will need a tool to smooth-function their operations, automate the process, and offer quality service to customers.
What does club management software do?
Typically, club management software is designed to maintain membership records and details. Having this information helps clubs in delivering members quality services like appointments, reservations, and scheduling. It also guides owners in offering discounts, rewards, promos to their loyal members.
The client-driven or customer focus technique works for all associations, even for club management since it's a service-oriented activity. Owners must ensure that members get world-class experiences, and club management software takes care of it. It makes it straightforward for members to do self-organization, booking or arranging themselves through the platform. It also eliminates hassles in billing as it can handle various payment methods like payment gateways or debit and credit cards.
On the contrary to offering secured payment options, club management software empowers the automation of marketing campaigns, efficiently managing client's data, and alleviate scheduling. It also helps owners in creating training lessons and workout plans to monitor the goals and progress charts.
What are the Benefits of Club Management Software?
There are various benefits that you can get from implementing a club management system. Here are the most critical ones:
Automates operations – Productivity gadgets like club management software tap the power of automation to streamline and streamline routine tasks, for instance, data segment to save time and effort for your laborers and minimizing errors.
Enhanced data security – Club management software, especially online platforms, gives secure cloud storage for information, records and transactions, for instance, personal and credit card details of members. Advanced security features are given to guarantee that only authorized individuals gain permission to sensitive information.
Integration with various business systems – Today's club management platforms have powerful integration abilities to work with third-party business systems, services and applications you use, for instance, CRM, payment gateways, social media accounts, and communication software, etc.
Enriched customer experience – Club members can use portals and online forums made by software to share their experiences with various customers.
Boost revenue – Most club management platforms have marketing, promotional and branding features to support club managers with reaching potential members as well as to stimulate existing members to use your services more extensively.

Why use club management software?
Business Efficiency and Productivity. A more productive staff and more dynamic operations are expected results of streamlined and automated tasks and processes. No more destruction in covering schedules and appointments. Everything fits straightforwardly in your calendar with members properly booked, scheduled, and their activity and various needs planned beforehand.
Customer Ease and Convenience. From joining your club to onboarding to enlisting to your establishment to planning and scheduling an activity routine with your club mentors, and to pay for your services, everything on members or customer side is energized by the club management software. Besides, it can help you with making promos and rewards for active and loyal customers and offer discounts to new members. The convenience that you enlarge to clients will create a positive impact on your customers that will go far.
Safety and Security. Online club management software offers you some of the strict measures to protect customer and business data. You are given security protocols, encryption and authentication measures to prevent breaches and hacks, and assurance the reliability of sensitive data relating to your customers and transactions.
What Are the Features of Club Management Software?
Following are some key features of club management software:
Club membership management. With a centralized members' database, you can change and save members records; quickly search for members' information, and upgrade or downgrade memberships.
Reservation management. You can quickly create member reservations or make a waiting list to deal with canceled appointments.
Scheduling. This facilitated you or your staff to book and reschedule gatherings and appointments, prompt clients with respect to their appointment through email, or privately share their schedules on social media.
Monitoring staff. Organizes and managed the timesheets, assignments, and work schedules of employees, reinforce staff, trainers, and coaches.
Secured payment options. Some club management software has built-in payment processing features while others organize with payment processors and gateways to accept membership payments through debit or credit cards, cash, wire transfer, etc.
Marketing and promotion. This licenses you to give benefits, gift vouchers, and discounts to members through loyalty programs. You can also share social media notifications, auto-generated emails, and texts to all members regarding offers and promos they can avail.
Conclusion:
Modernizing your daily operations will not only increase the productivity but also boost your club efficiency. Noticing the increasing demand for digital transformation in leisure clubs, KCS has developed a high-tech fully functional club management software, eCube that guides you in building better relations with your customers. It also supports various hardware integrations such as turnstile, biometric system, etc. that helps you in giving seamless experience to your customers.

Recent posts
March 30, 2022

November 04, 2021
Articles
February 02, 2022

November 15, 2021
Global Presence
For 360o business innovation across the globe, get in touch!