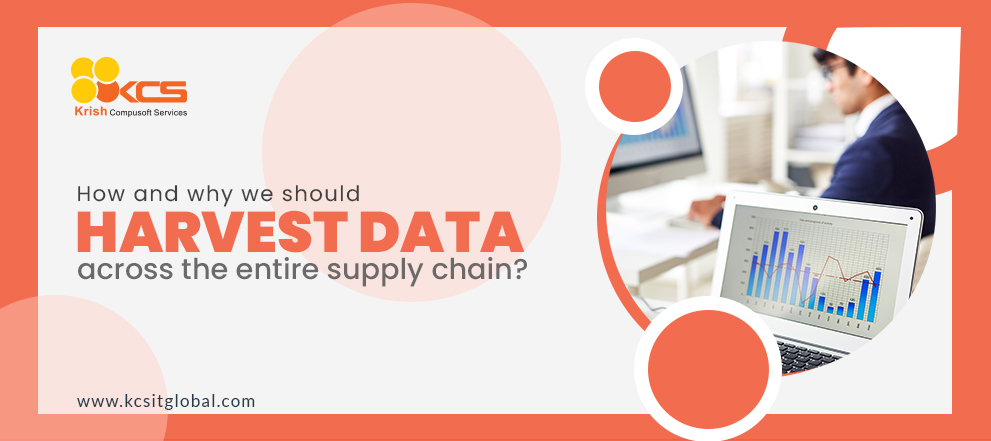 Category:

Hi-Tech
How and why we should harvest data across the entire supply chain?
For the last couple of decades, big data, data management, data modernization, etc. are some of the hottest trends in the supply chain industry along with artificial intelligence, machine learning, and automation. These technologies are like the new kid in the school or the amazing smartphone everyone's talking about all rolled into one and everyone wants to get involved. In order to stay ahead of the competition, enterprises across various industries are using big data for a lot of reasons. Using data modernization, companies can minimize costs, increase efficiency, and refine the decision-making process.
In general, data can be defined as facts, information, and figures that are stored in several ways such as invoices, bills of landing, contracts, etc. By gathering data, organizations can enhance shipment transparency & visibility, operational efficiency, and products and services. Everything that attracts more users. Transparency and visibility are essential especially if something goes wrong while shipments are in transit. With the help of data, an impromptu decision does not have to be made without adequate support.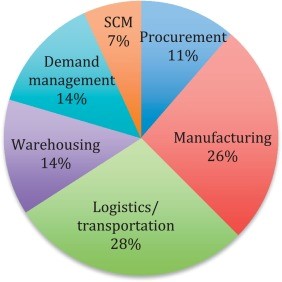 Why should enterprises harvest data across the entire supply chain?
1. Increase customer experience:
Analysis of various data types including social media data could be leveraged to enhance the customer experience. For instance, analyzing customer feedback regarding delivery and returns can help an enterprise better understand them and provide a personalized user experience and introduce greater efficiency and minimize waste.
2. Optimize the process of predictive trends:
Rather than depending on the same rigid systems and inaccurate predictions from the sales team, businesses now have access to the large and complex volume of data from various sources, including suppliers and customers. Advanced analytics tools and supply chain analytics software can be used to integrate data from a wide range of systems and, connected with external factors like weather forecasting, competitors' behavior, and pricing can highly increase the ability to forecast demand.
3. Easily resolve complex distribution network issues:
Most complicated distribution networks are developed organically over time into an impenetrable web of warehouses, factories, and distribution hub which fail to adapt quickly to changing patterns of demand. Enterprises could handle this complexity more easily than ever using big data and advanced analytics methods. Big data allows resolving more complex distribution network problems by representing outcomes in more detailed scenarios than ever before.

How can data revolutionize the supply chain industry?
1. Identifies incompetency:
Intelligent data gathering and analysis allows an enterprise to recognize and improve any incompetency in the process. For instance, it might be able to identify constant time delays or any other anomalies in the supply chain, which can be handled quickly, before they become bigger problems.
2. Simplifies communication:
One of the biggest benefits of data modernization and advanced analytics is the ability to communicate more swiftly. Using data, any issues in the supply chain like delays can be recognized, communicated, and resolved more quickly, including all the stakeholders in the chain. This can help assure customers do not encounter any problems in the supply chain. If distributors or customers are frequently let down by suppliers, they will not hesitate in going elsewhere, improved communication can help assure the process remains as simplified as possible.
3. Improved customer relationships:
Big data and advanced analytics could help improve relationships with the customer in several ways. As the process is simplified through big data, it increases the journey for the customer. Enterprises have a better understanding of what their customers need and can assure they satisfy the needs of their customers. Data taken from various sources, including social media, can provide companies a better idea of what their customers require and how they can assure that they comply with those needs. It can also guide in identifying any systematic disruptions in the supply chain that may affect the customers.
Conclusion
The advantages of big data and advanced analytics are remarkable, especially the power to identify trends in real-time and to keep the lines of communication intact. Big data and advanced analytics are factual, hence, there is no room for error or divergences. As industry experts, we implement data analytics and big data solutions that unlock analytic insights and add powerful processes for data storage, management, and reporting. At KCS, we pave the way for agility across various business functions, especially AI or automation transformation.

Recent posts
March 30, 2022

November 04, 2021
Articles
February 02, 2022

November 15, 2021
Global Presence
For 360o business innovation across the globe, get in touch!