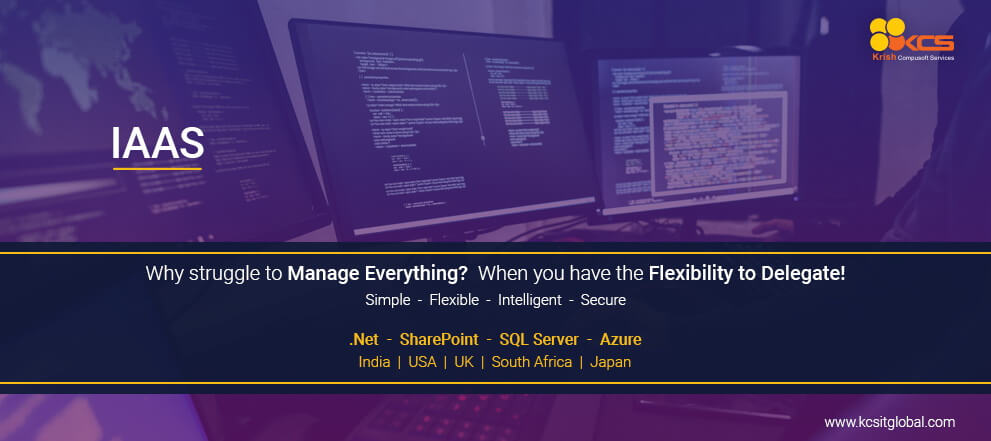 Category:

Hi-Tech
Microsoft practices using cloud services
In the fast-paced world of today, IT ventures heavily rely on in-house IT infrastructure, its operations, its management and various Microsoft Practices to take themselves forward. While there are a decent number of business offerings available for building cloud framework, before one begins spending money, one might also need to investigate certain factors that are critical to software development operations; why struggle to manage everything? When you have the flexibility to delegate! Just select the right cloud environment & take all the time for development!
The KCS Microsoft Azure service offers cloud services that let you focus on conceiving and conceptualising your technological deliveries to a business advantage rather than building, maintaining, and upgrading your own infrastructure. We provide you the perfect development plan and a deployment strategy to ensure you get the benefit of working in the new environment.
Cloud service features @ KCS
Multi-tenant architecture development
Virtual Machine Management
Customizable /Programmable User Interface
Unlimited Database Customizations
Robust Workflow engine/capabilities
Permissions based model for security/sharing
Flexible "services-enabled" integration model
The dedicated KCS Cloud Employee Services using DevOp methods.
Whether you're looking for one developer or a bigger ASP.Net / SharePoint teams, KCS has the capabilities to provide instant offshore Development Operations. DevOps is the practice of operations and development engineers participating together in the entire service lifecycle, from design through the development process to production support on cloud.
Our highly experienced software development teams (Microsoft & SharePoint) align to your business goals and work as an extension to you and your projects. We have the expertise and the knowhow for Microsoft Practices in the following categories:
IT Consulting
IT Product design and development
Cloud Services (Azure, AWS)
Enterprise Application Development
Full Stack Development using MEAN.js
Enterprise Mobility Solutions (For iOS, Android, Windows, Wearable apps)
Complex Web application development/Web Portals/E-Commerce
Testing and Quality Services (Automation, Manual and Mobile)
Dedicated team deployment for long term development projects
Our project management practices, advanced recruitment and training procedures, sophisticated premises, biometric clock-in systems, PC access and constant supervision ensures that standards are met at all times.
The Benefits: Our services allow you to focus on your core expertise help you gain a value addition by having cost efficiency.
Our Promise: Quality, reliability, and security along with Highly Technical & Skilled Know-how, Commitment & 24X7 Tech support.
The Flexibility: To scale up and also scale down the resources as and when required.
Cost benefits: We partner with our clients by understanding the cost parameters and provide the optimum profitability for any project execution.
Recent posts
March 30, 2022

November 04, 2021
Articles
February 02, 2022

November 15, 2021
Global Presence
For 360o business innovation across the globe, get in touch!