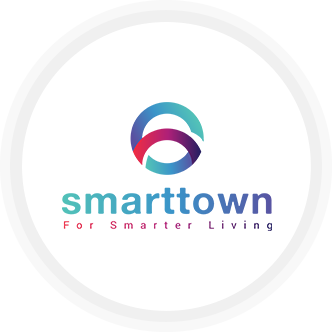 Overview
Smart Town is a fully integrated society management software that is specifically designed to sync daily society operations digitally. A smart solution for smarter living, it is a centrally controlled, single-point, mobile, and web application ideal for gated estate community members who love to stay connected to their neighbors and society on the go!
Empowered with IoT technologies and various hardware integrations, it makes life hassle-free for multiple stakeholders like estate managers, commercial property owners, facility providers, developers, and users. Get smarter about community security and accentuate user experience with Smart Town while we strive to build a smart living experience for you!
Know more

Key Features
Feature-packed & technology efficient web & mobile based platform having a 3-in-1 integrated modular approach.
Facility Management
Smart Town enhances community security standards, streamlines entry procedures, and unlocks a host of other facility operation to simplify society management and promote member convenience
Accounts & Data Management
Smart Town facilitates online society bills payment, document management, data management, etc. with a click of a button anywhere, anytime.
Social Collaboration
Smart Town promotes a better community experience by helping members with booking amenities, interact with neighbors, solve issues, etc. on the go!
Technical Integrations
Bringing in convenience, security, collaboration, and financial sustainability along with cutting-edge hardware integrations.
RFID & barcode
readers

Automated gate
controls

Biometric/retina
scanners

Escalator & access
controls

Camera functions with AI/ ML analytics

RFID cards

Water meters, pump house, electrical systems integrations

GPRS-WiFi-wireless
gateways
Key Benefits
Smart Town offers numerous benefits to simplify daily operations and improve security standards around the gated communities.
Intuitive interface, loved by users aged 9 to 90!
Top-notch after-sales support service
Minimal hardware low investment tech
Quick set-up with possible hardware integrations
Access to private social network
Fully compliant with real-estate regulatory authority act.
One app for estate managers, commercial property owners & users
Global Presence
For 360o business innovation across the globe, get in touch!