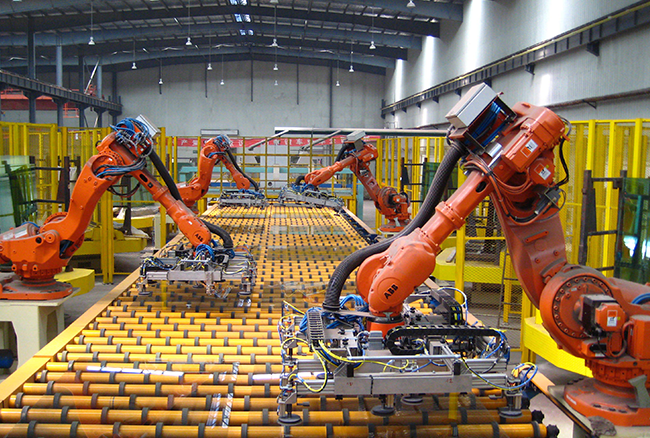 Client Background
The client is a recognized global glass packaging solution provider. They offer complete end-to-end glass packaging solutions in over 50 countries with design, production, and decoration footprint in the USA, India, and Sri Lanka. With an overall capacity of 1375 tons per day, with 12 furnaces and 55 production lines, they are a globally acclaimed brand for high-end glass packaging solutions in Cosmetics & Perfumery, Pharmaceutical, and Food & Beverage.
Objective
The customer wanted to upgrade to the latest innovation from SAP – and upgrade to SAP S/4HANA from SAP ECC – to digitize their manufacturing and business operations. The project needed to be delivered in a short span of time along with a multi-country rollout. New Product Development is a critical process for the customer – as they invest heavily in design and research activities for industry and customer specific packaging solutions. A custom solution for managing the New Product Development process was also required.
Industry

Manufacturing & Engineering

Solution

SAP, Sap S/4Hana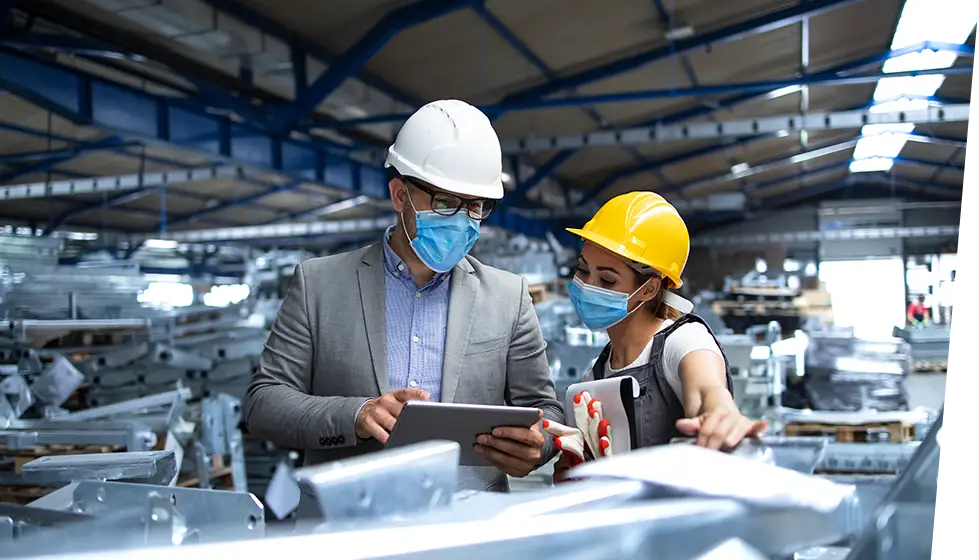 Challenges
Key challenges during the project were as below:
The client had been running on SAP ERP for 10 years and had highly customized the environment to suit their specific requirements. This translated into hundreds of custom ABAP objects, and interfaces with several third-party applications
While the customer opted for a greenfield reimplementation approach to adopt SAP S/4HANA, they required majority of the bespoke enhancements to be available in the new S/4HANA environment
Some custom objects could be ported but a big set of objects needed to be redeveloped for the new landscape, but no functional specifications were available for the Z-development
During the implementation, there was a new release of SAP S/4HANA, which had to be adopted
Is your manufacturing unit also looking for best-in-class operations?
Talk to our SAP experts today.
Contact Us
Solution
We managed the delivery of scope pertaining to implementation and roll out of SAP PP, SAP WM, SAP MM and SAP HR modules, along with custom development and integration.
More than 600 ABAP objects were delivered in the SAP S/4HANA environment
For redevelopment, the team had to read the code for individual objects to understand the functionality for rewriting the code
Integration of more than 10 other enterprise applications was done and delivered. This included integration with iValua, a leading Source-to-Pay solution. iValua was used by the customer to manage supplier relationship
We provided a custom developed New Product Development solution
Went live with the latest release of SAP S/4HANA available at the time of go live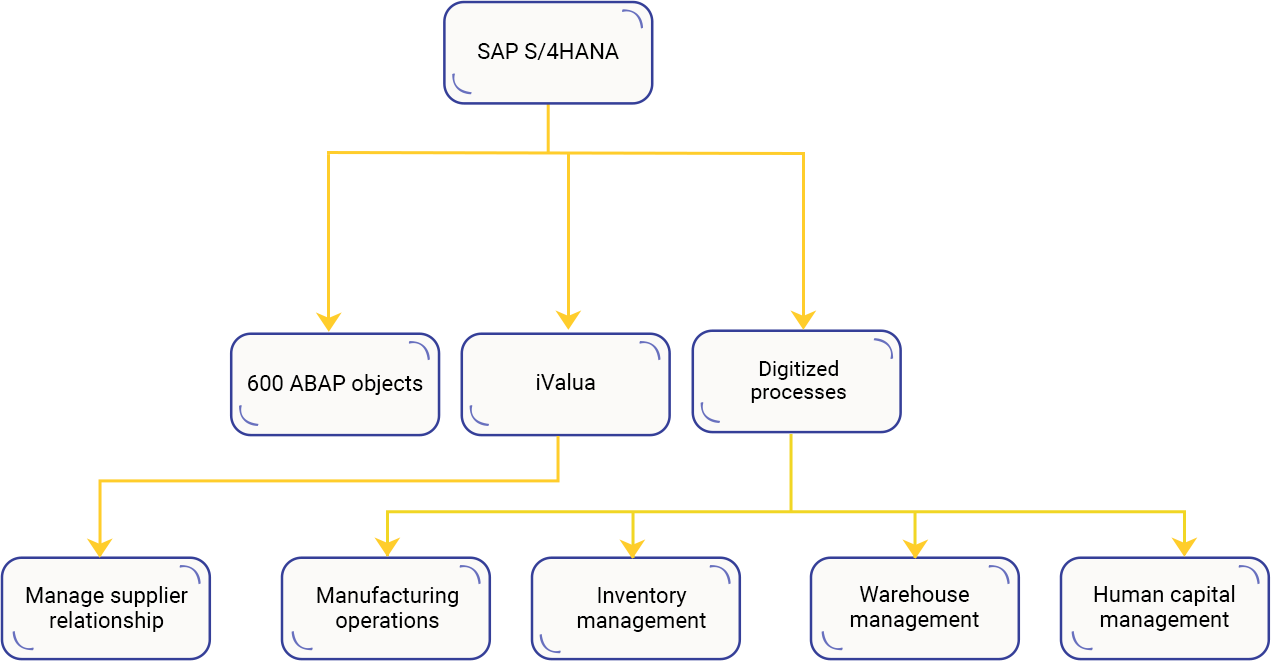 Project Highlights

Implementation of SAP PP, MM, WM and HR modules

Complex custom development

3rd party Integration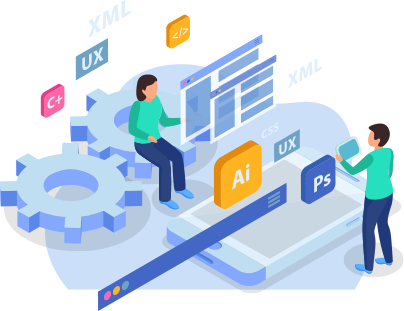 KCS Approach
More than 26 member team deployed onsite to manage various tracks
Techno-functional expertise was applied to read and interpret the old code
Redevelopment of custom objects was done with code optimization for S/4HANA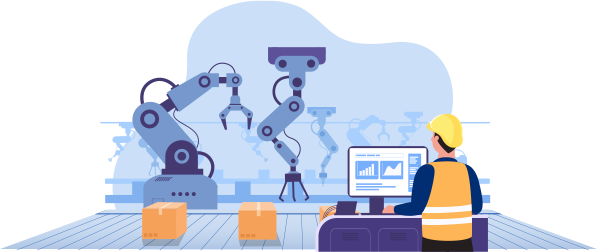 Outcome
We handled the multiple tracks with great efficiency and delivered our scope on-time.
Digitized processes for inventory and warehouse management, manufacturing operations and human capital management
Correctly decoded and delivered custom objects critical to the customer's very specialized business processes
Seamless integration with other applications for continuous processes
Delivered 600-plus custom objects and integration interfaces in 6-8 months
Do you want to enhance planning capabilities for your manufacturing process?
Talk to our SAP experts today to know more.
Let's Discuss