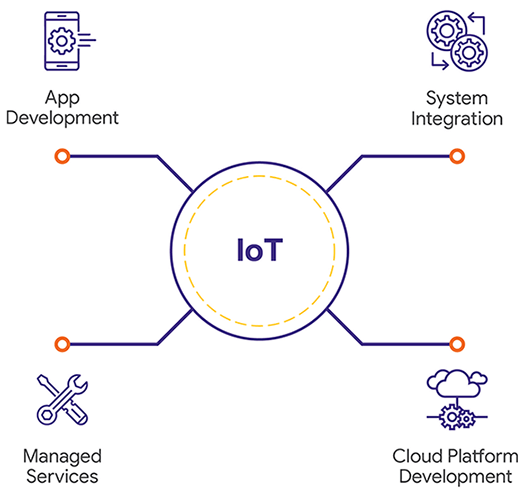 Overview
With IoT connecting everything and everyone, its time enterprises transformed their business processes to explore and create efficiencies.
At KCS, our IoT teams help build custom IoT ecosystems for our clients to address their enterprise needs and achieve tangible outcomes by providing them with IoT enabled digital transformation solutions.
Having an in-depth understanding of business needs and its challenges, our experts have built and deployed various Internet of Things Solutions that have delivered significant improvement in business value & operational efficiency and as well as maintenance costs.
Our Internet of Things Solutions have enabled our clients to harness the potential of IoT Services for various needs of industries such as healthcare, manufacturing, retail, logistics, real estate, consumer goods, etc.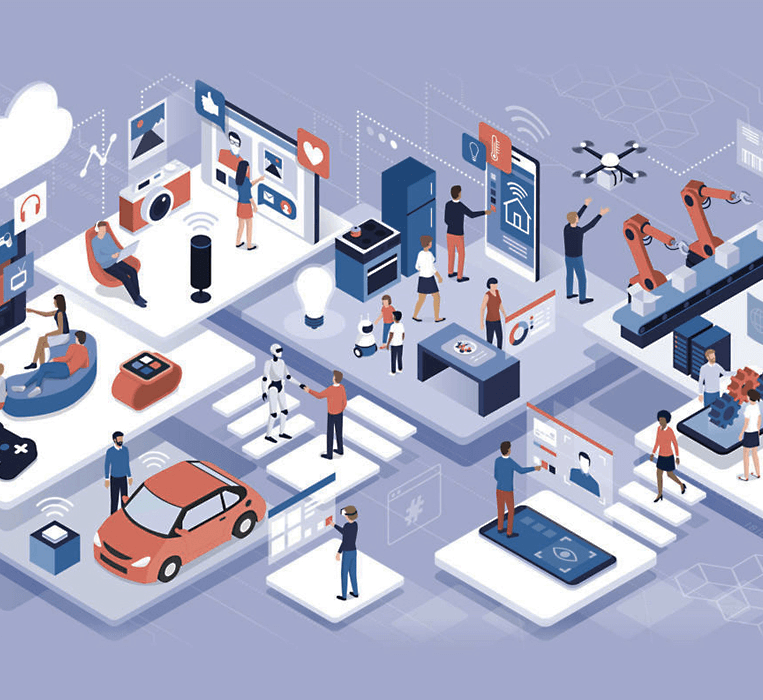 Our Offerings
Our suite of IoT services includes the following offerings.
IoT App Development
KCS helps organizations streamline their operations and transform their business with high-end IoT application development solutions. Our experts add 'value' to your 'web' world with an extensive range of IoT solutions.
IoT Managed Services
Our robust IoT managed services allow enterprises to take a positive approach towards operations and maintenance along with predicting machine downtime in advance to avoid sudden failures and breakdown.
IoT System Integration
Our IoT professionals assist clients in deploying the latest technologies with a comprehensive approach towards IoT to enhance the performance of existing operating systems.
IoT Cloud Platform Development
KCS IoT cloud platform is a complete suite of services to connect, process, store, and analyze data while reducing vulnerabilities. Our team seamlessly and securely deploys cloud, edge, and on-premise solution into your enterprise IoT.
The KCS approach to an IoT enabled digital transformation
Our IoT solutions approach embraces the essence of the latest tech transformation methodology !