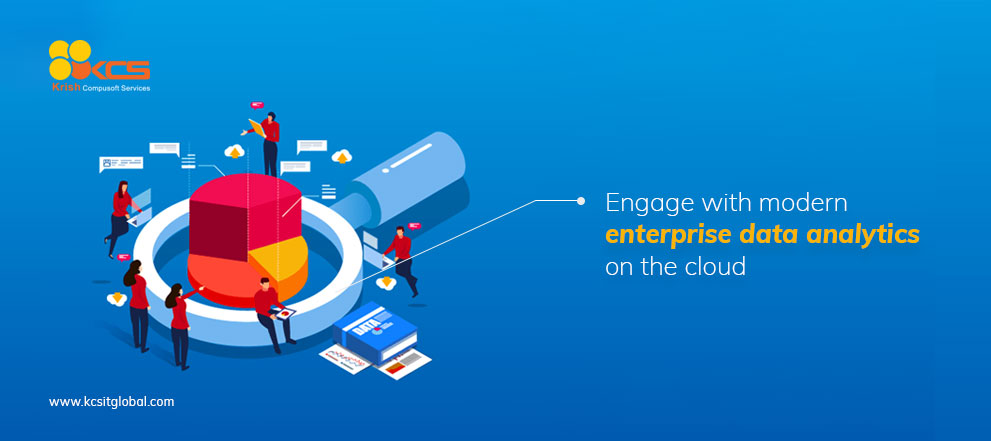 Category:

Cloud, Data Engineering & Analytics, Product Engineering
Accelerating the BFSI transformation journey through Cloud-Analytics
Actionable insights are helping BFSI businesses in the digital transformation. Banks and financial service firms are realizing new levels of agility, resilience, security, and efficiency through the cloud and predictive analytics.
Challenges Faced by the industry
By 2020, the BFSI sector will be facing more than 300 million pages of regulations, way beyond what employees will be able to handle.
Currently, banks spend approximately 10% that is $270 billion of the total operational spending of big banks each year on regulatory compliance.
This is the scale of regulatory complexity along with the changing customer demands, a swarm of data, and economic turmoil that banks and other financial service firms face. Today, consumers need more from finance than simple and accurate financial statements and reports. They need forward-looking actionable insights from the growing data to plan tomorrow's business strategies and enhance daily decision making in real-time.
In this new era, BFSI is the key collaborator to the business and are under pressure to become more agile and innovate faster. In order to forecast more accurately, they not only need visibility and transparency but need the power of analytics to make faster and smarter decisions, improve quality and access, and to make data richer and more relevant.
"Cloud Analytics will take the center stage as the volume of data from various sources increase and vast pools of data inside and outside the enterprises are analyzed. Enabling companies to accelerate business performance, transformation, and innovation to deliver new customer experiences, cloud analytics will become deeply but invisibly embedded everywhere.
The Future of business is in the Cloud
To bridge the gap between valuable insights required by businesses and the information that is available, business needs cloud analytics. According to the recent Gartner report, "Cloud is hot in three broad functional areas – Customer, risks, and operational analytics. CFO's are capitalizing on the opportunities of shifting their legacy system and processes to the cloud without being tied up by the challenges."
"It is estimated that by 2020, spending on cloud analytics or SaaS-based applications will increase from 30% to 47% of the total market spend. And by 2025, it is projected to be the dominant deployment model across all the financial management applications."
Gain valuable insights to accelerate cloud-based data-driven decision making using our end-to-end finance analytics service
Banks and financial firms must unlock value from their data to make more informed and better investment decisions. By using the power of predictive analytics in combination with cutting-edge technologies such as artificial intelligence and machine learning, they can recognize patterns to aid decision making and eventually drive business growth.
---
Konfluence is our SaaS-based predictive analytics platform that focuses towards delivering actionable insights, visibility in the form of comprehensive dashboards, and observations from the metrics for quantifiable business outcomes. Enabling the root cause analysis using simulators, scenario modeling, and predictive models, it is designed to meet CFO's four main objectives:
Revenue growth
Profit margin improvement
Cashflow improvement
Risk reduction
Our platform is technology agnostic, flexible, and can adapt to any architecture to boost finance transformation. Our best-in-class Konfluence solution for Azure environment guarantees flexibility, scalability, and security to meet your business goals and includes services like:
Data Center Modernization
App Environment optimization
Application Modernization
Migration services
Managed Services
Application Services
---
Powering cutting-edge outcomes with analytics to help you reduce costs, release cash, improve compliance, and increase revenue.
Businesses are unleashing new levels of agility and speed by moving their enterprise applications to the cloud. They need a faster solution to overcome common issues of poor scalability, lack of standardization, inadequate performance, and under-utilization of asset-heavy resources.
Navigating the right cloud services and solutions can be a complex process. KCS in partnership with Microsoft Azure can empower business transformation to the cloud using expertise in digital, internet of things, AI, machine learning, big data, and predictive analytics and deliver business accelerating solutions and services.
Lets' Talk!
Join KCS on your journey to the cloud analytics and benefit from our tools, ecosystem, capabilities, and unparalleled experience. Together, let us unravel the complexities of cloud migration, optimize assets, and help you rapidly achieve your desired business outcomes.
Recent posts
March 15, 2022

November 29, 2021

November 12, 2021
Articles
February 02, 2022

November 15, 2021