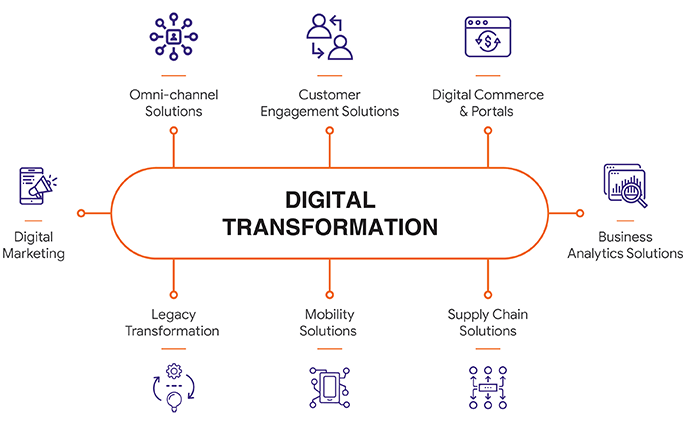 Overview
Digital technologies have completely transformed the way business operates and has given rise to customer expectations. Since the advent of smart devices, enterprises need to harness digital transformation technologies as well as data to target services or products across platforms and offer highly-personalized experiences to the customers.
KCS enables enterprises to gain opportunities from digital transformation solutions that help them plan and execute strategies while investing in the best technologies.
Our integrated digital transformation innovation expertise helps enable our clients with emerging technologies to create new business frameworks for efficient operational processes, smarter product offerings, and personalized customer experiences thus influencing bottom lines.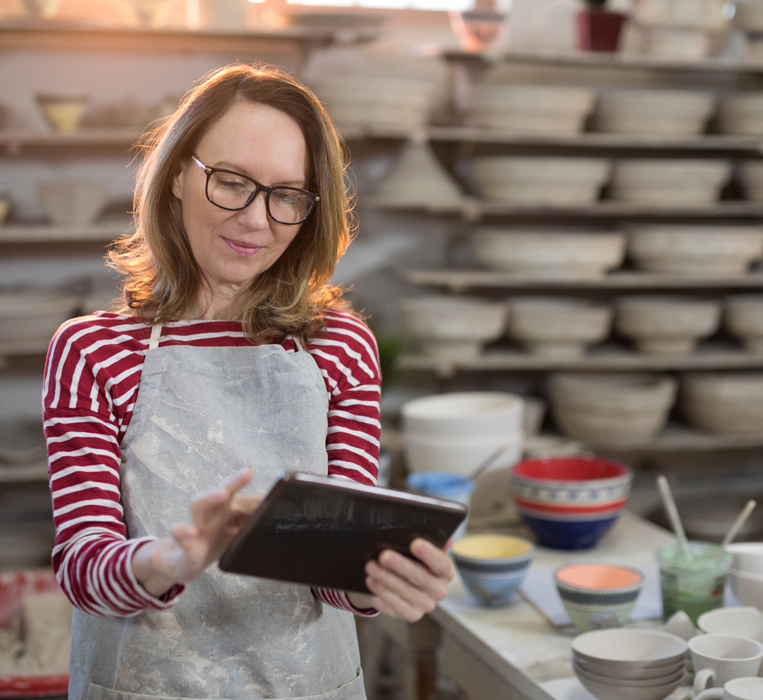 Our Digital Transformation Services Offerings
Transform digitally with our wide spectrum of service offerings.
Service Experience Transformation
KCS has in-depth experience in rendering end-to-end service management solutions along with process harmonization, technology platform implementation, service management, and integration, software asset management and much more.
Workforce Transformation
Our comprehensive gamut of digital transformation services ranging from products to management tools and services are extensively designed to meet and adapt to today's changing workforce. We help you develop next-gen workforce through our holistic approach towards digital transformation.
Business Process Engineering
Business process engineering solutions by KCS studies your organization's current business operations and develop new methods as well as strategies to improve productivity, efficiency, quality, performance, and operational costs.
Architecture Transformation
KCS architecture transformation services enables enterprises to plan and deploy a foundational technology architecture to accelerate performance and scalability. We offer best-in-class architect transformation strategies and solutions to improve business and IT agility.
Salesforce Transformation
KCS enables digital transformation by integrating salesforce with other industry-leading digital technology platforms to automate and manage marketing, sales, and customer service functions.
CRM & CMS Development
We offer customized CRM (customer relationship management) and CMS (content manage service) solutions to help enterprise address their targeted audiences while driving profits and business excellence in all ways.
Supply Chain Management
KCS helps you meet growing customer demands by building high-performance supply chain solutions enabled by next-gen digital technologies. Our solutions help you modernize supply chain while reducing operational cost and accelerating speed & flexibility.
Intranet Development
The expert intranet developers at KCS build solutions that are customized to meet your user, business, and IT need while ensuring the security needs of your firm. Our robust intranet development solution can be quickly delivered in a cost-effective manner, helping you meet your developments goals and project deadlines.
Document Management
KCS offers one-stop document management solution to help businesses transform from paperwork to paperless. Our stellar solution helps you store, manage, organize, track, and communicate your business-critical information in a hassle-free manner.
Blockchain

KCS offers reliable blockchain consulting & development solutions that enable you to streamline business operations efficiently. We also focus on building customized blockchain solutions to meet your unique infrastructure, complex challenges, and strategic vision
Digital Transformation Journey
We help organizations traverse the critical digital transformation journey