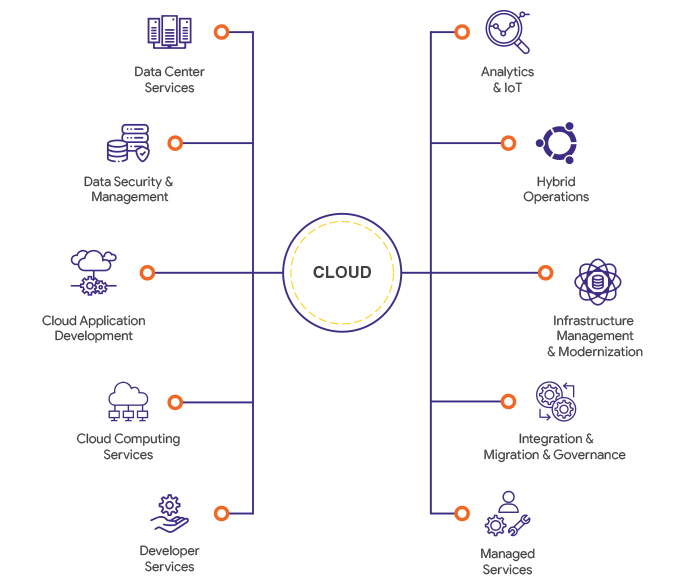 Efficient storage for mission critical data with secure cloud solutions
Partnering with leading cloud service providers like Azure, AWS and Google cloud enables us in managing efficient storage for mission-critical data for our astute global clientele. As one of the most steadfast cloud solution providers, we help them in accelerating business agility through reduced cost, simplifying coding and maximizing ROI by delivering computing services like servers, storage, databases, networking, software, analytics & storage.
Be it cloud applications development, cloud architecture design, cloud migration, DevOps, cloud infrastructure& data, ML & AI-powered applications such as SaaS, PaaS, and IaaS environments, our cloud experts would deal with it effortlessly for your business.
Our cloud solution comprises services like maturity analysis, application portfolio analysis, risk & compliance analysis, implementation services and cloud support, which makes it a one stop cloud computing services.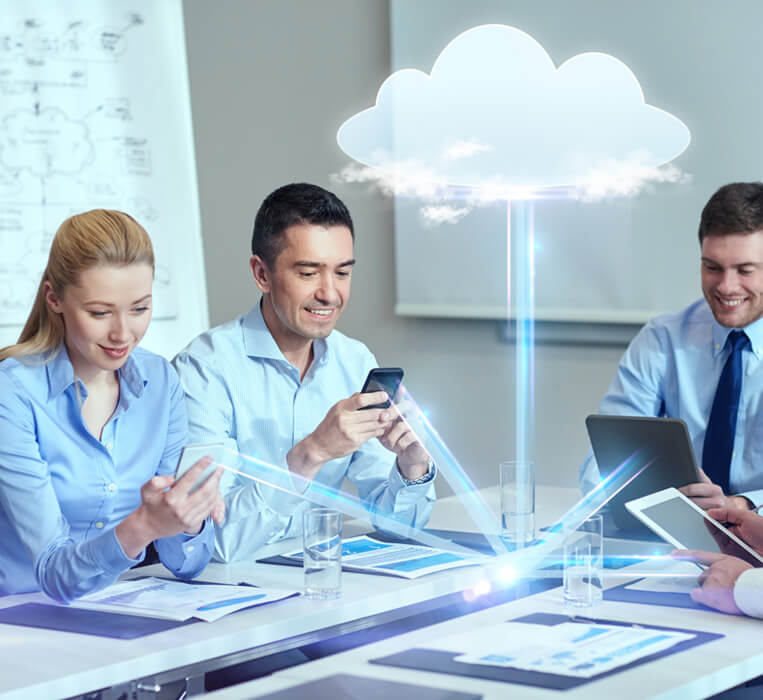 Our Offerings
Scale up. Scale right. We offer a wide range of cloud solutions to transform your IT ecosystem into a highly responsive and efficient business landscape.
Cloud
Migration
Migrate to the cloud and simplify your workflow. KCS offers robust cloud migration services that enables you to grow your business efficiently and productively. Get access to your data and applications whenever and wherever you need it.
Cloud Management
& Optimization
KCS cloud managed services is a resilient and powerful cloud environment with built-in security and disaster recovery to handle crucial workloads and safeguard your data and applications.
Cloud
Security
Stay ahead of the threats in your cloud environment by transforming your manual and reactive security practices into a more standardized, automated, and integrated approach. KCS handcrafts managed cloud security services to meet your unique security needs.
Cloud
Infrastructure (IaaS)
KCS helps organizations plan, architect, build and integrate cloud infrastructure solutions across private, public, and multi-cloud environments. We have dedicated infrastructure teams for Azure, Amazon Web Services, and Google Cloud Platform to help you deploy the best solution.
Cloud Application (PaaS)
KCS builds cloud applications that offer easy scale-out and hardware decoupling while rendering the enterprises with greater agility, resilience, and portability across varied cloud environments.
Software as a Service (SaaS)
Enabling an agile Software-as-a-Service (SaaS) infrastructure to compress your software and applications development lifecycle. We provide end-to-end automated solutions and leverage highly scalable and extreme storage performance at massive scale.
Disaster Recovery
& Management (DRaaS)
KCS cloud disaster recovery & management solution not only secure data but also entire virtual machines, servers, and corporate networks to help businesses gain speed optimization and cost advantages over traditional disaster recovery methods.
Cloud Platforms
Consulting, designing, developing, integrating and implementing cloud solutions tailored to your needs!

Microsoft Azure
Our cloud services based on the Microsoft Azure cloud platform can help you deploy and scale powerful applications and API's that lets you move faster, achieve more in your business and save money.

Amazon Web Services
Explore the benefits of Amazon Web Services with KCS that offers a wide spectrum of remote computing and cloud services solutions to fuel your business grow.
Know more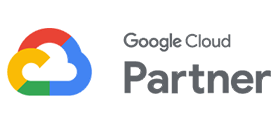 Google Cloud Platform
KCS is now a Google Cloud Platform Partner helping clients worldwide accelerate their business with Google cloud at their side. Whether its consultation, deployment, migration, or support, we help our clients in all phases of their business transition to the cloud.