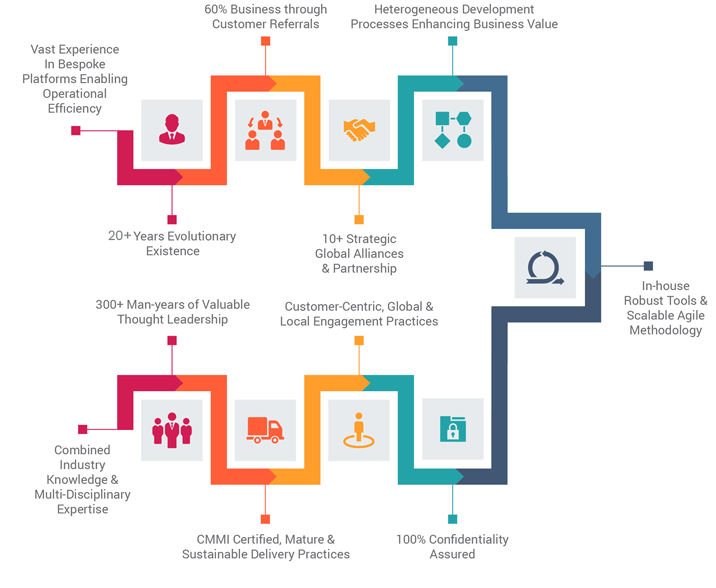 Core Differentiators
KCS has sustained the evolving technologies as well as markets trends globally - with a strong industry presence for the last 20 + years.
As a boutique level IT consulting & solutions company, our offerings consist of a very narrowed down approach that is packaged into various flexible engagement models to suit the budgetary concerns at the same time provide a very focused approach for the respective industry domains.
Deeply engrained values, for providing professional and tailored solutions that are customized specifically to suit our customer needs.
A collaborative work culture, KCS team consist of highly enabled tech leads who have valuable experience and insights to the respective industry processes and thus help deliver the overall value through precisely integrated technology.
Governed by simplicity with no rudimentary hierarchies, KCS believes in promoting a happier work environment with an attrition rate of only around 5% - 7%. We take pride in the work we do, maintaining bare minimum internal challenges for continuity as well as timely deliveries.
Strategic
Consulting
DevOps
Management
Agile Project
Management
Staff Augmentation
(ODC)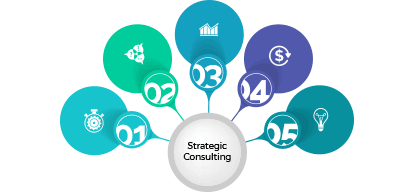 Strategic Consulting
KCS renders strategic consulting services and focuses on delivering innovative technology solutions to boost productivity along with sustainable growth for long-term.
We integrate our consulting expertise with deep domain knowledge to develop out-of-the-box solutions that could meet real business challenges.
KCS renders tailored advice to find correct technology solutions for your business and enables you to make the right decision while keeping you informed about your potential and pitfalls.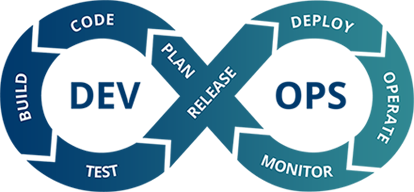 DevOps Management
KCS enables the client to manage and maintain alignment, enhance quality, reduce costs and ensure seamless delivery of IT Services. Our DevOps management solutions have helped clients to align with their business goals reliably by rendering high-quality software-based products and services.
We leverage DevOps talent pool to augment, accelerate, and support your DevOps transformation. Our constant software delivery enables enterprises to capitalize on market opportunities and maximize time to market.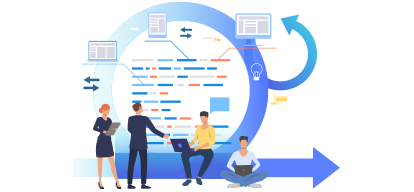 Agile Project Management
KCS helps enterprises save time and efforts with agile project management services. Our project managers will undertake the most complex work of coordinating the processes while implementing your idea.
Our highly-qualified experts lay backgrounds in a wide variety of industries, ranging from business services to healthcare to IT and much more.
We take your existing projects to the next level. Our main focus is to define an efficient, workable strategy to manage the budget, milestones, communication, resources, quality oversight and achieving objectives.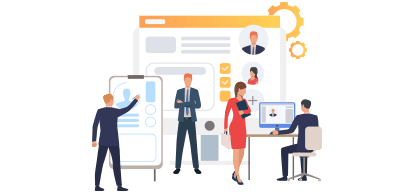 Staff Augmentation (ODC)
Our versatile staff augmentation services provide on-demand resources and skills to the client helping them quickly ramp up the team to meet their organizational needs. Our services ensure adherence to timetables and schedules while mitigating risks.
We render professional, technical as well as the managerial talent to effectively deliver a complete blend of quality, speed, and innovation. Simply hire our top-tier developers that fit the bill without stretching your budget.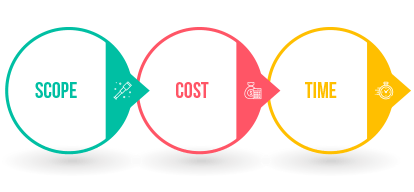 Fixed Cost Projects
KCS offers fixed cost solution development and services where we take the responsibility of delivering the project and test results in a pre-defined fixed price.
Our agenda is to help the clients who have well-structured processes and requirement specifications, deliverables, scopes, as well as criteria intended for the project. Our fixed cost projects best serve projects with small or medium scopes where objectives and milestones are well-defined.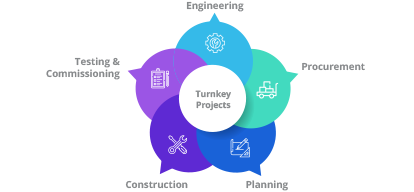 Turnkey Projects
KCS offers turnkey projects to help you gain the advantage of dedicated professionals who you can trust to take the responsibility and ownership within their work. We share a vast amount of knowledge from almost two decades of industry experience.
We provide end-to-end solutions ranging from consulting to solution building to designing and quality testing along with maintenance and support services. You name it we deliver it!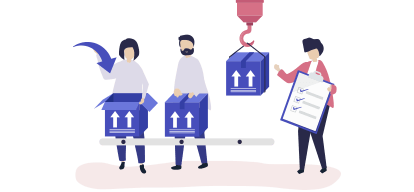 Quality Assurance & Testing
At KCS, we implement the best possible software testing methodologies, applications, and world-class software testing labs to offer Quality Engineering and Digital Assurance.
We deliver high-quality solutions and services to the clients – optimally fulfilling their project requirements.
We continuously aim at achieving excellence in all our product and service offerings – guided by our pre-defined global standards in Quality Management.
Fixed Cost
Projects
Turnkey
Projects
Quality Assurance
& Testing
Engagement Model
Advising and implementing reliable cloud solutions tailored to your needs
Hybrid Model
Mix of onshore and offshore technology development
Onshore Model
Onsite resource engagement for solutioning as well as development
Offshore Model
End-to end offshore development for enterprise software requirements
Turnkey Model
Specifically tailored as per customer needs
Project Management Methodologies

At KCS, we follow agile & scrum along with DevOps as an integrated project development methodologies, empowering the client to move through the project seamlessly. Our development is characterized by dividing complex tasks into short phases, frequent reassessment, stringent quality testing, and adaptation of plans.
Our approach aids in simplifying the development processes, and ensures the final product to be highly scalable in nature. Along with our un-wavered approach, our dedicated development methodology has been the backbone of all our endeavors for quality delivery. Our methodology is seamless providing more room for client intervention/iterations and efficient execution.
Project Management Tools
Advising and implementing reliable cloud solutions tailored to your needs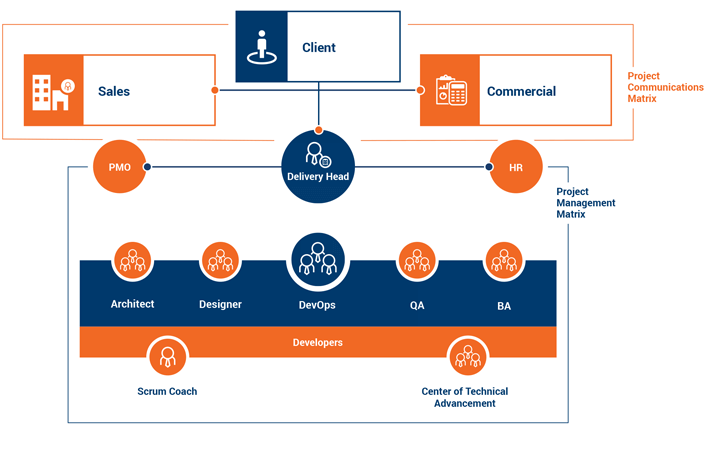 Project Management Matrix
Our project management matrix includes customer involvement with the delivery head for mission-critical aspects such as time estimations, project planning, iterations planning, continuous evaluation & testing, and risk management. At KCS, we maintain open communication with our clients to ensure that the applications are built exactly the way they were expected to be.
The approach of breaking down the project into multiple time-bound iterations provide a good amount of room as well as an insight to early versions of the application in the development life cycle, which provide our clients with abundant opportunities to respond to the unexpected.
With a set of predefined roles and responsibilities, our project owners along with a DevOps team are the key to the effective project management as well as project communications at KCS.