Our certifications epitomize safety from all kinds of security challenges and threats.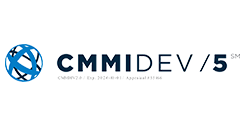 CMMI Level 5
Krish Compusoft Services Pvt. Ltd. (KCS) has been rated at CMMI Maturity Level 5 after rigorous efforts. This enables KCS to drive improved business performance for its clients and acquire a high growth trajectory with the desired ROI and confirm to the prescribed timelines and budget for all its projects.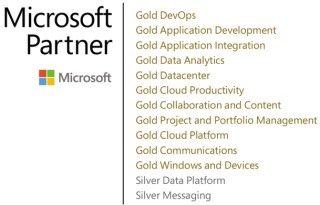 Microsoft Gold & Silver Partner
We are a proud Microsoft partner with several Gold and Silver competencies to provide global enterprises with bespoke application development and secure cloud solutions in a cost-effective manner. We are Gold certified for DevOps, Application Development, Application Integration, Data Analytics, DataCenter, Cloud Productivity, Collaboration & Content, Project & Portfolio Management, Cloud Platform, Communications, Windows and Devices. We are Silver certified for Data Platform and Messaging.

Amazon AWS Consulting Partner
We, Amazon AWS Consulting Partner into Public Sector, provide trusted AWS cloud-based solutions to meet the business needs of all our clients. We help businesses transform by utilizing the power of the cloud and intelligent services.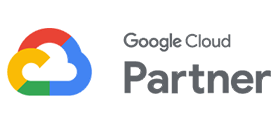 Google Cloud Platform
KCS is now a Google Cloud Platform Partner helping clients worldwide accelerate their business with Google cloud at their side. Whether its consultation, deployment, migration, or support, we help our clients in all phases of their business transition to the cloud.

ISO 9001:2015 Certified
KCS acquired accreditation with ISO 9001:2015 quality management certification. This certifies the top quality and efficient services such as application development and maintenance, IT solutions and consultancy services as well as web development.
ISO 9001:2015 is a quality paradigm that helps to build trust and maintains the credibility of any business deal. Having this certification helps us deliver clients globally without a second thought, becoming a leading 360-degree technology solutions company.

ISO 27001Certified
ISO 27001 is another significant feather in KCS's cap which ensures that we have been consistently retaining high-security measures in securing all kinds of data. So when your company chooses to work with us, security of your information is never a point of concern.

NASSCOM Foundation
As a member of NASSCOM Foundation (National Association of Software and Services Companies), we have been able to achieve a mark in terms of sustainable growth in the technology sector. This entity has influenced us to innovate and deliver services that are research intensive.

FIEO
The Federation of Indian Export Organisations represents the Indian entrepreneur's spirit of enterprise in the global market. Known popularly as "FIEO", this apex body of Indian export promotion organizations was set up jointly by the Ministry of Commerce, Government of India and private trade and industry in the year 1965. FIEO is thus a partner of the Government of India in promoting India's exports.

GESIA
GESIA is the premier trade body and the chamber of commerce of the Gujarat IT-ITES industry with over 400+ member companies.
GESIA is the only State Level Association for Electronics, Software, IT, ITES, BPO/KPO/LPO, Telecom/ISP, Networking and IT Education recognized by the Government of Gujarat.