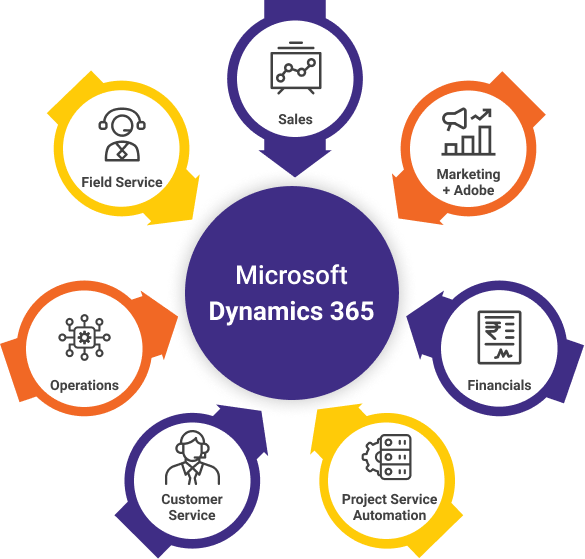 Reconciliation of businesses and customers with Microsoft Dynamics 365 for intelligent business applications
Microsoft Dynamics 365 is a set of intelligent business solutions (CRM and ERP) that use predictive, AI-driven insights to help you run your entire business and achieve better outcomes. It lets enterprises see business and customer data in one place, communicate that data across lines of business, and take a more proactive approach to accelerate business results when correctly integrated. As a certified Microsoft Gold Partner, KCS assists its clients in the end-to-end dynamics 365 solution that includes consulting, implementation, training, and support services.
Our Microsoft Dynamics 365 services let businesses enable employees and connect the entire customer experience in a consistent, high-quality, and predictable way. Sales and marketing, intelligent customer service, connected field service, modern finance and operations, and ecommerce are all areas where we provide strategic guidance and technology solutions. As a certified partner in Dynamics 365 deployment and solutions, we're assisting businesses in rethinking how to maximize the value of their technology assets in the post-COVID era and driving them towards a resilient digital future.
Augment your business growth with Dynamics 365.
Talk to our experts to explore more about the solution.
Contact Us
Microsoft Dynamics 365 products offered by KCS
Build, deploy, and manage applications in the cloud, on-premise, and at the edge using the tools and frameworks of your choice. Here is the list of Microsoft Dynamics 365 products offered by KCS.
Dynamics 365
Business Central
Drive your digital transformation efforts to fulfill your desired objectives and empower your business to utilize the latest tools and technologies driving your business growth.
Dynamics 365
Sales
Keep up with the changing demands of your customers and drive your sales forward using Dynamics 365 Sales which is highly customized to your own business.
Dynamics 365
Marketing
Create a personalized customer experience for your customers and manage your marketing efforts systematically and automate critical functions using AI.
Dynamics 365
Field Services
Dynamics 365 Field Services helps in effective solving of various issues in your field service operations and enhance the productivity of your staff.
Dynamics
365 Customer Service
Give an omnichannel experience to your customers where they can seamlessly use your products and services across various platforms.
Dynamics 365
Finance
Get a clearer perspective about your critical financial operations and significantly increase your profitability with Dynamics 365 Finance.
Dynamics 365
Supply Chain
Helps your products and services reduce their time to market and accelerate your business growth with unique business solutions.
Dynamics 365
Project Operations
Dynamics 365 Project Operations helps businesses to handle their deals efficiently by churning out a highly effective project management experience.
Microsoft
Power BI
Visualize key data insights in a highly effective manner and take impactful and fast decisions based on solid facts with Power BI.
Microsoft
Power Apps
Equip your business with low code power apps that have the power to transform your business.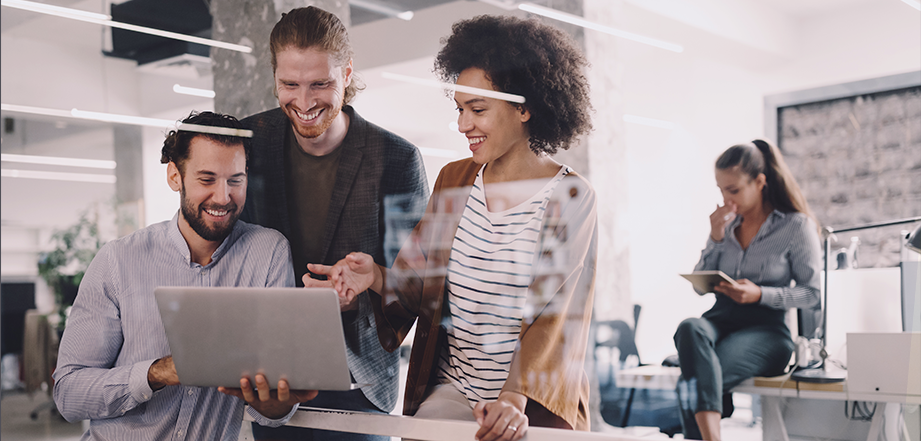 Why do businesses need Dynamics 365 solution?
Achieve seamless connectivity
Realize valuable insights from data
Shorten the sales cycle
Enhance social engagement
Improve customer service
Deploy and scale easily
Increase return on investment
KCS Expertise on Microsoft Dynamics 365 Services
Consulting: We can assist your organization in becoming more digitally transformed. We have the skills to assist you on the whole lifecycle of your organization, from ERP to CRM to analytics, field service, and more.
Implementation: Our implementation team is more than just a group of technical consultants. They have extensive industry and technical knowledge and can provide a unique perspective on how to successfully integrate and use Microsoft Dynamics 365 to meet your organization's specific needs.
Integration: One of Microsoft Dynamics 365's most enticing features is its ability to interface seamlessly with the rest of the Microsoft platform. You'll very definitely need to add in more industry-specific applications and back-end systems as well. We ensure that all of your integrations work well so that you can get up and running as soon as possible.
Training and Support Services: When you partner with us for your D365 needs, you'll get a dedicated training staff that collaborates on-site to ensure you get the most up-to-date Microsoft content and upgrades throughout the whole implementation process. We also provide post-go-live support through a subscription-based support plan.
Worried how to implement Dynamics 365 solution into your business?
Contact KCS experts to make your business future ready.
Contact now