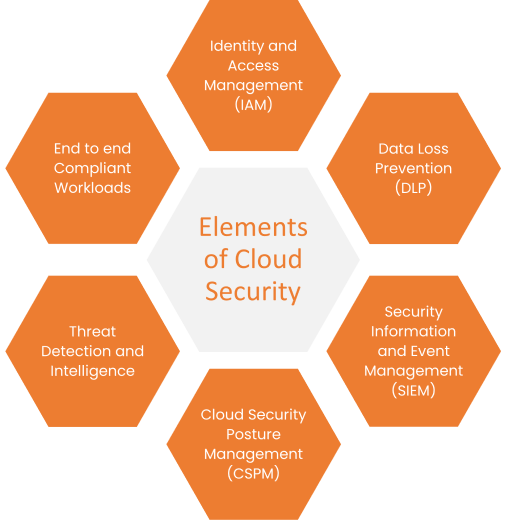 Cloud Security – KCS helps keep your hybrid environments secure and compliant
The cloud has gained quick ground, not just as an enabler of enterprise digital transformation, but as the backbone of the always on, anywhere, anytime, economy. Today, meeting the consumers and employees on their chosen ground, aka preferred channels and devices, is imperative to remain competitive. Edge connectivity is growing by leaps and bounds with low-cost hardware and networking solutions. While driving rapid innovation, these and other trends are making enterprises more susceptible to new threats. With growing number of users, apps and devices operating from outside the safety of corporate perimeters, the need to ensure security for identities, data, apps and infrastructure has quickly climbed to a prime spot in the CXO agenda. In fact, given the high cost and high frequency of cyberbreaches, cybersecurity is now acknowledged as a business risk and not just an IT problem, as per a recent Gartner report.
KCS Security Operations for Complete Peace of Mind
Security threats change and evolve over time hence your cloud infrastructure needs security that responds appropriately. KCS offers a full spectrum of Security and Compliance services that start with your current state and grows with your needs, ensuring your business remains protected at any scale. We have developed a proven advisory and implementation framework to deliver unmatched protection through efficient security posture management and threat detection. The end to end program entails security needs analysis, security-led design, implementation of controls and measures, and continuous monitoring.
Business Security Needs Assessment
KCS experts consult with your team to understand your business objectives and goals. Our team then conducts a needs assessment to align your security requirements with your business vision.
Security & Compliance Driven Architecture
We design security controls and best practices to address the identified business needs. The architecture aims to deliver a protected and scalable platform for innovation.
Security and Compliance Implementation
KCS implements the approved controls and processes to ensure protection of your IT environments. We also do business consulting to help you bring about any change to processes that may be required.
Continuous Monitoring and Protection
Threats are continuously evolving hence security measures need to change too. KCS Security Operations as a Service, a managed services model, offers continuous protection by actively monitoring and remediating threats and vulnerabilities.
Continuous Compliance
Cloud services complicate the regulatory and internal compliance environment of organizations. Industry regulatory requirements like HIPAA, the gold standard for healthcare service providers, CCPA and GDPR for data privacy are mandatory for gaining trust of consumers. The hybrid IT environments with on-premise and multi-cloud configurations must comply with cybersecurity frameworks such as NIST, ISO 27001 and ISO 27002, OWASP, CIS.
KCS has built a compliance process based on years of experience. Our security and compliance solutions are designed with compliance standards at their core to help you stay fully compliant with your industry standards.
Gap Assessment: In-depth analysis of compliance gaps against applicable industry and regulatory frameworks
Gap Remediation: Design controls to address compliance gaps – standard operating procedures, best practices
Compliance Readiness: Map a clear path to compliance certification with internal audits and reviews to highlight areas of improvement
Compliance without Question
Meeting compliance requirements need not be tedious or arduous, nor create anxiety. KCS compliance specialists can help you comply with industry standards applicable to your enterprise.
Financial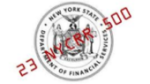 Cybersecurity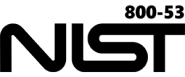 Healthcare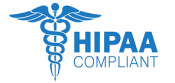 Privacy


DevSecOps to stay Secure by Default
DevOps moves at a rapid pace and is great for churning out apps at the speed of business. As per a GitLab survey, "nearly one in five companies are releasing code 10 times faster than in the past. But more software means more security flaws, and greater opportunity for bad actors to take advantage of them." Traditional security just cannot keep pace with the evolving landscape of threats.
DevSecOps provides the necessary shift which tightly integrates security analysis and management into each phase of the DevOps pipeline. But manual injection of security into DevOps will only add extra effort and cost to the process. KCS helps you with tight integration and automation of security tools in DevOps pipeline. Our DevSecOps approach is based on SHIFT LEFT and FAIL FAST for iterations of small units of work promoting fast feedback, ensuring compliance and reducing the cost of security
KCS DevSecOps framework aligns with app security best practices to help you deliver reliable apps in robust environments. We have been helping customers meet their security objectives for development projects.
Faster time to market for new apps and updates
Build, release and operate with more confidence
Reduced mean time to recovery (MTTR) from failure
Fewer failures and reduced lead time for fixing
Replaces one-off, point-in-time security assessments
Reduce cost of buying, integrating, and maintaining several point solutions
Enable drill-down from security dashboard right up to the line of code
Single pane of glass, integrated security dashboards to capture unresolved vulnerabilities and metrics