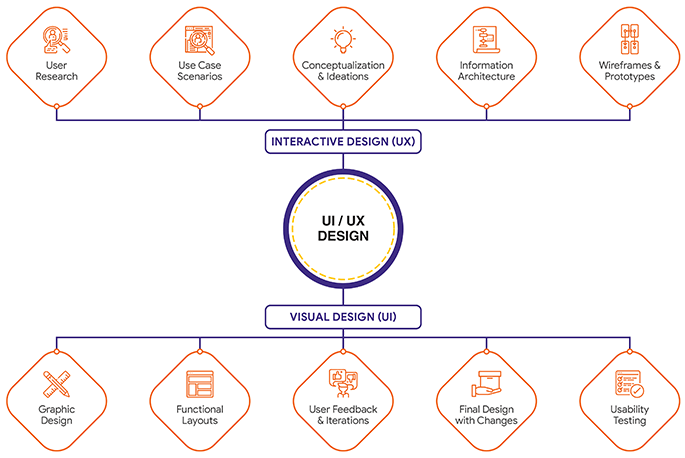 Overview
The professionals at KCS believe in delivering innovative interaction and visual designs that help define unique experiences to match up to the expectations of the ever-evolving end-user needs.
With the best information design practices, techniques and the design tools, our UI/UX team creates intuitive solutions that are mind-crafted to match our client's requirements and business goals.
We rigorously conduct user research, analysis, and testing along with diligent interaction and visual designs to consistently create digital experiences.
KCS offers end-to-end design solutions that inspire, as well as reflect, processes, and business values to meet the client's visions and goals.
Our team of UI/UX strategists, information architects, visual designers, as well as content strategists precisely build solutions to deliver innovative design experiences.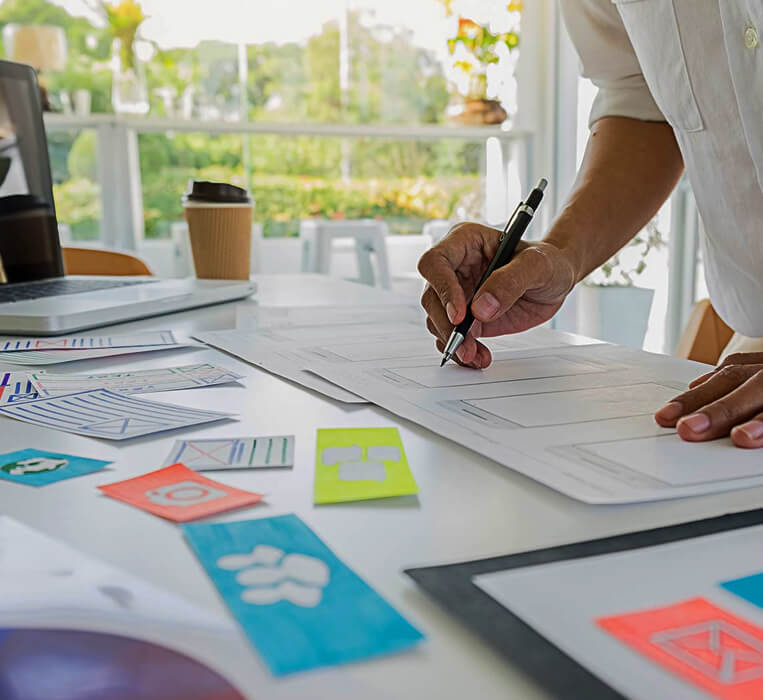 Our Offerings
We build aesthetically appealing designs to creatively meet your enterprise requirements.
Experience Design
Our experienced UI/UX designers have attained expertise in building visually appealing, user-friendly designs. We deliver powerful, sustainable, and brand-centric solutions for outstanding user experience.
Product
Design
With best practices, techniques and the latest technological tools, our strategists and UX team can create intuitive product design solutions to match our client's requirements and business goals.
Our Process
Our in-depth and rigorous design processes enables us to deliver the latest technology solutions!