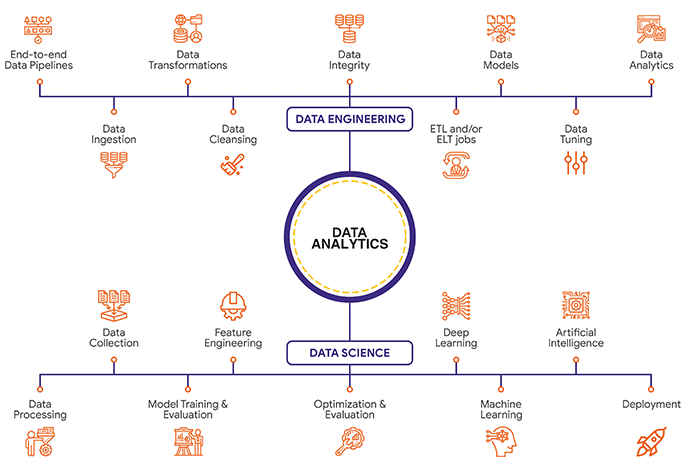 Overview
Digital transformation is certain to empower today's enterprise operations. With this comes a vast amount of data that has to be managed across dimensions such as volume, variety, velocity, and veracity.
At KCS, we provide data science and big data analytics solutions that help enterprises extract value to drive business growth and efficiency.
We assist our clients in integrating a well-defined roadmap that enables businesses to harness the power of data-driven decisions, re-define business strategies for improved operations, products and services. Thus eventually resulting to customer satisfaction, and enhanced revenues.
Our certified data analytics services team includes experts with in-depth experience of data science and data engineering tools such as Apache Spark, Apache Hadoop, Tableau, R studio, QlikView, Google TensorFlow™ and more.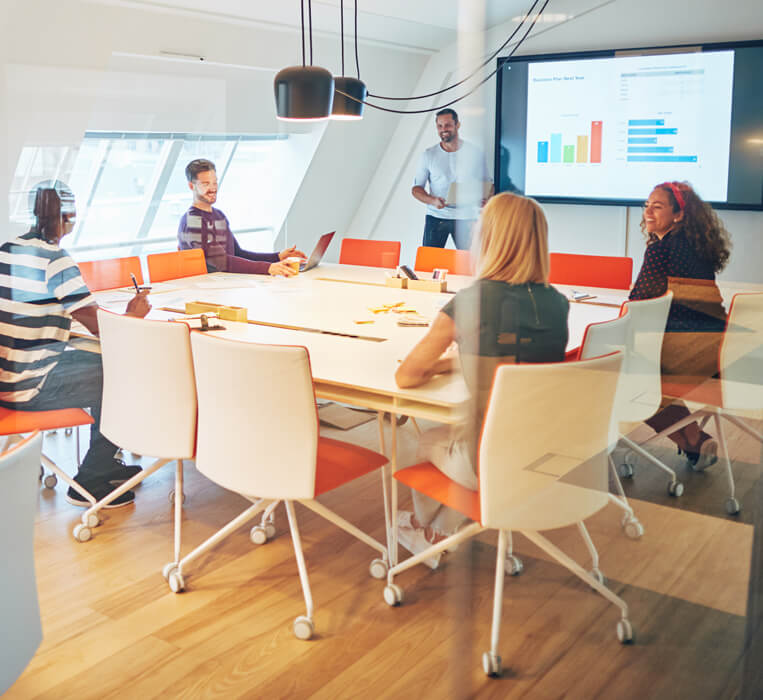 Our Offerings
Turn big data into intelligence and actionable insights with our out-of-the-box solution offerings.
Data
Engineering
KCS offers various data analytic solutions like enterprise data warehousing, data lakes, stream analytics,as well as,Internet of Things to help businesses streamlines processes while providing seamless data transformation from traditional to modern platforms.
Data
Science
KCS renders best-in-class data analytics solutions such as predictive analytics, asset analytics, security and risk analysis, sales analytics, HR analytics, finance analytics, artificial intelligence as well as robotic process automation.
Our Process
Our 5 step process enables us deliver top-notch data and analytics solutions

Technologies and Tools
KCS utilizes world-class technologies and tools to offer accurate and high-quality results