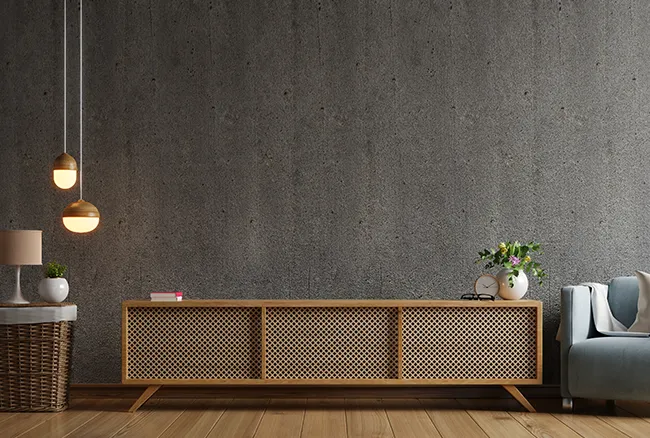 Client Background
The client was a leading furnishing and interior goods distribution company based in India providing home décor services across the country.
Objective
The client was looking for unique B2B and B2C eCommerce portal and mobile application to make buying and selling of furnishing raw materials hassle-free from anywhere and anytime. The client believed that with an associate/ franchise panel, credit management, commission/ revenue sharing model, EMI, faster secure payment and many such advanced features it is a one-stop digital solution to transform the home furnishing industry.
Solution

Digital Transformation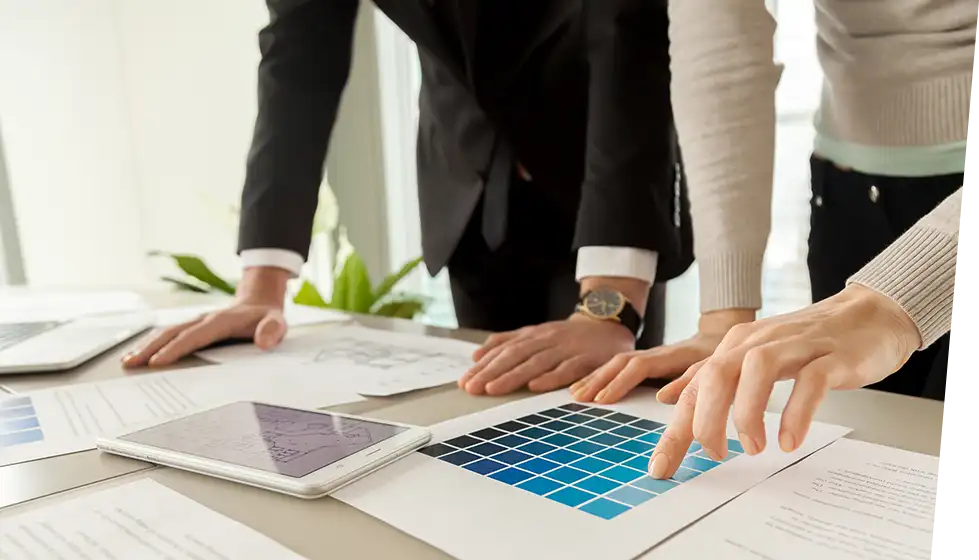 Challenges
Cumbersome traditional manual process to handle the trading of more than 5000 furnishing raw material products
Selling raw materials on a large scale was a challenge due to absence of online brand presence which hindered the business expansion
Lack of proper system to handle:
The credits given to multiple franchises
Real-time transactions
Eliminate the time to market geographically
B2B business tie-ups strategy/ collaboration strategy
Absence of current online/ offline market analysis
There was no means to reach out to their customers directly without third-party intervention
Lack of process to standardize and streamline operations and deliver their products to large target audience with faster payments
Prioritizing the target segment, developing a relevant brand position and defining a succinct strategy to go digital was a challenge
Is your company depriving of growth due to legacy system?
Talk to our experts today and get free business consultation.
Contact Us
Solution
Branding: We guided our client with a complete end-to-end branding solution. Our scope included strategy and insights exercise, brand positioning on a national level, brand architecture, naming solution, logo designing, eCommerce Portal and Mobile app design
eCommerce Portal & Mobile App : The solution helps them eliminate the hassle of going through the marketplace and getting confused with hundreds of categories of brands available. It bridges the gap between the seller and the buyer and also helps associates earn commission on bringing any customer from referral
B2B Solution Feature: The portal has a single panel which helps them in profile management, credit management, manage multiple franchise tie-ups, and get order status, order reports, and order summary. There is also a unique Commision/ Revenue sharing model in the portal helping franchises or stakeholders like architects, interior designers, contractors, carpenters and painters etc. earn commission on customer referrals or when they help selling products. Different stakeholders have their own login panel to manage their franchise or commission earning details, displaying commission status accurately
B2C Solution Feature: The platforms allows customers to browse from a catalogue of around 5000+ materials in 20-25 categories from multiple brands. Customers can use advanced filtering to search products by keywords, material or brands. They can easily compare rates by different brands or request a quote for bulk product order. The site also has an EMI payment feature for easy payments along with faster and secure checkout process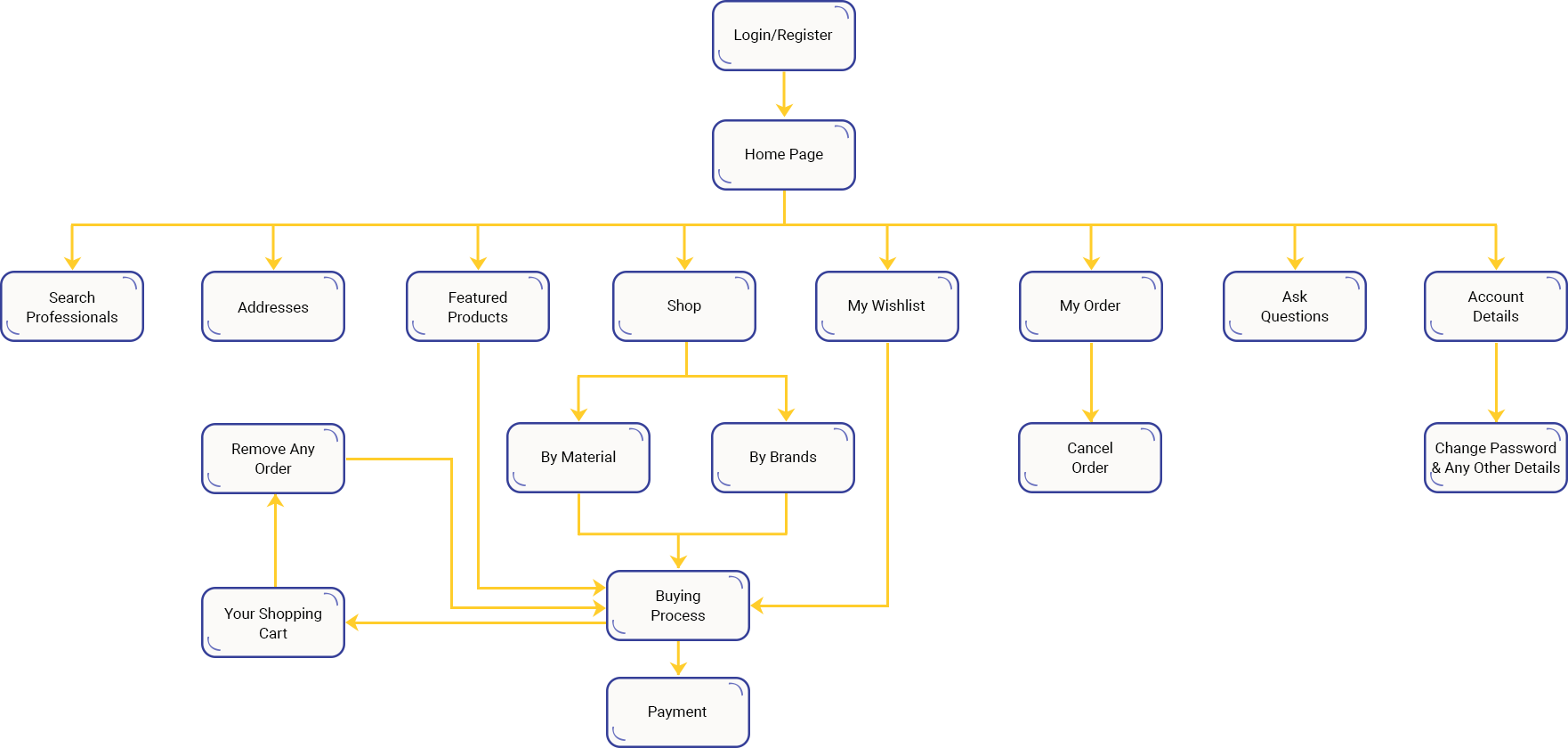 Project Highlights

Handle Professional Tie-ups

Credit Management system

Custom pricing algorithm

Order tracking/ Order status Report

Profile management system

Nearby professional search feature

Dynamic single view dashboard Payment gateway integration

Commission revenue sharing model

Order from 5000+ product range from more than 20 categories

Search by brands/ categories and material

Nearby professional search feature

Price and Product comparison feature

Request a quote via email EMI feature

Store locator feature
Preview the order

Order tracking feature

Customized service inquiry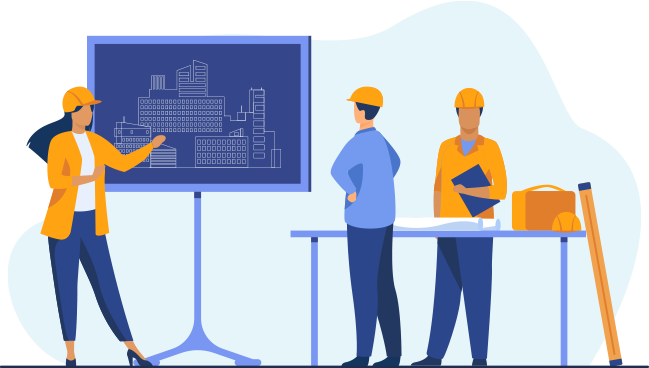 KCS Approach
Our intuitive solution gave a new face to the client with a complete new brand position. With a fully customized bespoke e-commerce portal and Mobile app digitally transformed their process helping them in reaching to a larger audience at a national level. Automation was introduced in each process and operations while giving transparency and increasing sales as well as conversions.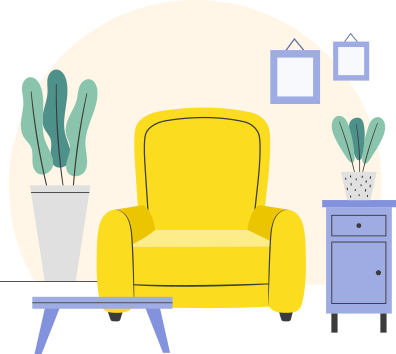 Outcome
The client is now witnessing more online sales than offline sales in less than few months since its launch. Till now people used to purchase such raw materials offline through third party vendors, but now with this unique e-commerce platform people can buy materials for their own projects themselves at cheaper rates.
Looking for digital transformation for your ecommerce business?
Our experts are just a click away.
Let's Discuss