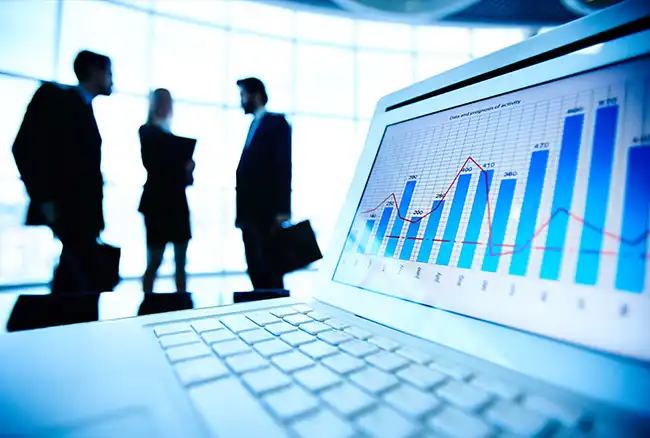 Objective
The client wanted to stay up-to-date with the modern analytic tools for gaining future insights and elevate the business goals. The main focus of the solution was to improve the process of Data Management and Sales Reporting Structure. The solution also included the integration of the client's data to the cloud for better utilization and rapid operations that would enrich decision making, real-time sales forecasting, identify underperforming areas and optimize business strategies.
Industry

Energy & Utilities

Solution
Data Analytics, Power BI, Cloud,
Digital Transformation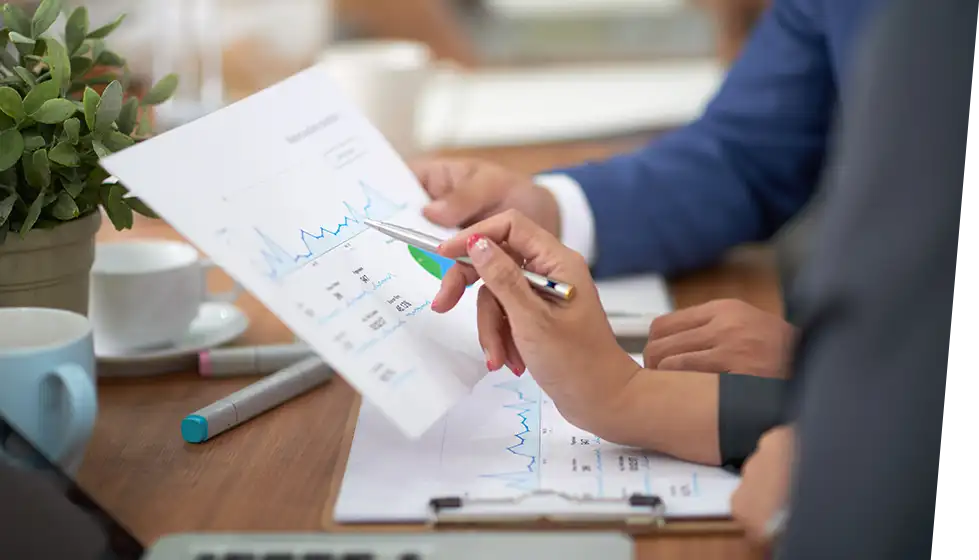 Challenges
Obtaining gross sales information for the total international division was challenging
It was difficult to maintain the hierarchal structure of the affiliates
Lack of a flexible platform to manage data
Handling a multitude of information on a daily basis streaming from distinct regions was quite a difficult task for the higher management authorities
Sorting information in an organized manner was a complicated task
Data Filtration on various distinct parameters was time-consuming
Quick Extraction, Transformation & Loading of data included intricate operations
Need for extensively reliable and customizable reports to quicken decision-making process & drive future insights
Is your enterprise server loaded with unprocessed data?
Leverage our data analytics solution and get actionable insights from raw data.
Contact Us
Solution
The interactive interface enables the client to customize reports according to their business needs and derive meaningful insights quickly
The client can now visualize business data, monitor the overall performance, and make informed business decisions with the help of few clicks using the personalized single-view dashboard
Drilling into critical business KPI's to identify and highlight areas that need improvement and work on data derived from multiple sources has become easy
Our scalable Power BI solution helped in analyzing real-time data coming from various sources along with monitoring daily operations as they occur
Easy integration with office documents such as excel spreadsheets, powerpoint, and more. The client can even customize these reports
Pro-active alerts, broadcasts, and notifications
The client now has consolidated data relating to the various regions they sell which helped cater better service and expand their business
Our on-premise and collective approach helped them solve their daily manual operations seamlessly
Our proactive solution helped the client to overcome the following challenges:
Organization of Raw and Unstructured Data
Extraction, Transformation & Loading (ETL) of Data
Data Cleansing, & Deduplication
Data Filtration based on customer name, region, month, year, etc.
Data handling & Data Modelling
Analytics (Insights)
Data Convergence & Large Data Searching
The professionals at KCS created a cloud-based predictive analytics platform that identifies and predicts trends in real-time from big data streams, including social media analytics with help of Node Js, React, Mean.Js, firebase, and elastic search
We leveraged a stellar platform with the use of full-stack technologies such as Node, Angular, React, React Native, ELK that allow customers to import, transform, and filter their data from the Hadoop data lake and create visuals on it. With the help of that tools, customers can perform analysis on their data with various pre-created visuals, AI & ML algorithms

Project Highlights

Affiliate Reports based on Cities, Grade, Industries, Contract, Credit, Finance, Sales, etc.

Potential Credit Analysis – By Direct Cost

Potential Credit Analysis – By Contract Number

Revenue & Cost by Contract Grade

Details on Earned/Pending Commission

Generation of informative graphical reports for easy understanding

Dynamic Dashboard for a single view of the entire solution

Daily calendar updates, events, and notifications

Invoice Management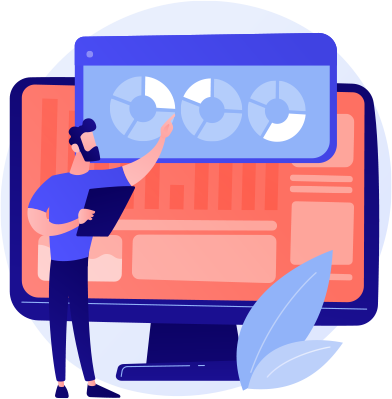 KCS Approach
We provided the client with a specifically crafted solution for enhanced productivity. We left no stones unturned in the quest to build a precise solution that could meet the client's needs. We truly understand our client's requirements, thus offering fit-to-purpose solutions for a better experience and interactivity.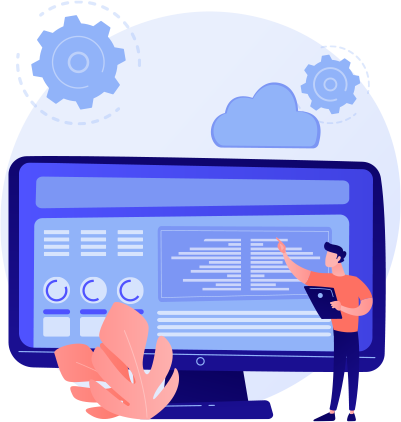 Outcome
Our highly proactive Power BI solution helped the client integrate tons of data, simplify data preparation, improved distinct operations as well as data management, and generate accurate analysis
Putting an analytical system in place to effectively analyze data helps an enterprise to obtain useful information, suggest conclusions and enrich decision making
The affiliated reports were embedded in the existing MVC web application to help the client get all the insights in a single place and take quick actions
The solution was individual and does not require to go on powerbi.com to view reports
The solution also included an email subscription for the users, this helped them get updated reports automatically after the data was refreshed via email
Tired of complex data management techniques?
Talk to our experts and get a powerful Power BI Dashboard.
Let's Discuss