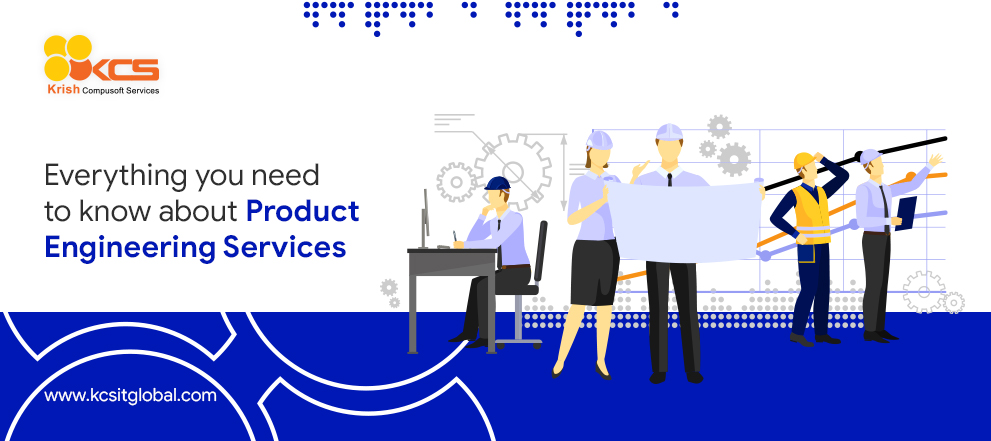 Category:

Hi-Tech
Everything you need to know about Product Engineering Services
In simple terms, product engineering services mean developing an electronic product with the help of embedded software, hardware design, and industrial design methods. Various Product Engineering Consulting companies render this service to a wide range of domains like wearable items, medical devices, aerospace & defense, industrial products, automotive electronics, and a lot more.
Product engineering services contain a variety of programming tools & devices, memory devices, microprocessors, operating systems, interfaces, UI tools to design and engineer a product. On the contrary to this, it also scrutinizes different quality and environmental regulations to assure safe and secured deployment of products.
Today, product engineering consulting solutions aim to achieve:
A product with greater adaptability and scalability
Advanced features with enhanced user experience
Optimal product cost
Quick to market
A product engineering process handles the entire product lifecycle right from the inception of an idea, analysis, design, to product development and deployment. In this process, various stakeholders like product managers, technical architects, business analysts, etc. are also included. For some time, product developing companies have realized the importance of making user-centric products accomplish a latent need for the product in society.

Process of Product Engineering
A typical product engineering process contains various phases like hardware design, PCB layout & analysis, application development, testing, product prototyping, production, and product lifecycle management. Let's understand each stage in detail.
1) The inception of an idea: An Idea is understood and deeply analyzed regarding the application, usability, feature, and how it is going to impact the world. On the basis of the feasibility of the idea, it is pursued, modified, and discarded.
2) Design: Now that you have an idea, it needs to be converted into product design. Product developers take a look at the hardware, software, and industrial design specifications necessary to comprehend the product. This contains finding the right operating system, processor, the memory, UI/UX and industrial design, interfaces needed to realize the product, and system partitioning between hardware and software.
3) Development: At this stage, the product is brought to its physical existence according to the design. This involves the PCB design, Middleware development, and integration, system software development, mechanical CAD, application development, etc. Any changes and deletion to the design decisions made earlier are completed at this stage. In addition, the product undergoes various testing and validation at module and system to assure the performance and quality of the product designed is according to the customers' expectations.
4) Prototyping: In layman's terms, a prototype is a ready product or an early sample that resembles the final product. Prototypes facilitate testing and validation of various features of the product. Prototypes are deployed under a controlled environment to monitor and scrutinize its performance and verify its compliance with applicable atmosphere and quality standards.
5) Production and delivery: After the client's approval of the prototype, the product is labeled 'ready for production.' The product engineering lifecycle also contains production support in it. Close communication is maintained throughout the entire process between the product manager and production teams to streamline the release of the product.
6) Product lifecycle management: PLM designs the key aspects of any product-based business. It is essential to be competitive by updating the product regularly and maintaining customer satisfaction. It also helps in the timely release of software updates, patches to assure periodic updates, feature enhancement, and customer support at all the level. PLM also contains obsolescence management to assure all the relevant components are available or appropriate replacement is identified, tried, and tested for the duration of the product remains in the production.
Conclusion
Despite being in the technology dictionary, product engineering services have gained a lot of momentum and helping enterprises in accelerating their business operations. In addition, it can enhance your efficiency and plays a vital role in surging ROI, thereby decreasing cost and increasing productivity. Following Agile methodologies, KCS is serving clients with product engineering consulting solutions right from idea generation to design, development, and deployment.

Recent posts
March 30, 2022

November 04, 2021
Articles
February 02, 2022

November 15, 2021
Global Presence
For 360o business innovation across the globe, get in touch!