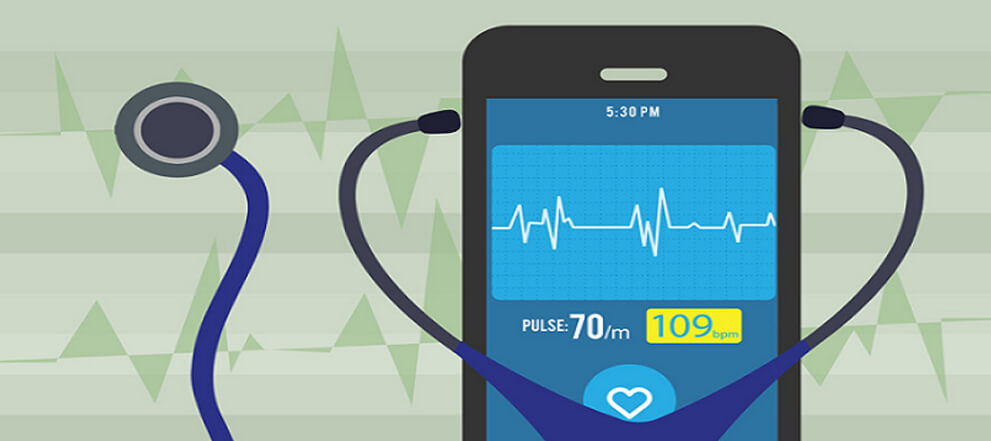 Category:

Healthcare
Healthcare apps how can they help bring in growth in the corporate world
In the world that is unstoppable today, businesses are voraciously going for expansion and growth. The smallest of businesses out there are trying to make the best of the time and resources available to help bring growth to their business.
It's critical for employers and employees to recognize the importance of optimizing their health and well being in the workplace. The executive lifestyle includes many pressures, long hours and stressful situations that can easily take its toll on the body's healthy reserves.
So if businesses are not looking into the health of their employees, they might as well say goodbye to their own growth. Gone are those days when the health of the employees was just the concern of his/her family, the organization today is the extended family and they cannot afford to look away from these sensibilities.
Today, every organization has to consider the good keeping of their employees' health as a primary concern and make it mandatory for every employee to maintain some basic health parameters.
The human resource department with agendas for employee engagement needs to make the health concerns of the employee the topmost corporate priority. This requires them to have an organization health application for corporate business a major necessity. Customized Corporate health care apps can help do it for corporate organizations.
How can the healthcare app lead to growth and your business to success?
Good employee health results in organizational productivity and growth.
It has the potential to create a positive health consciousness and awareness among the employees.
Help keep track of your employee's health. Thus keep an update of employee's health information and help engage with the employee with health concerns.
It unifies health data and allows easy processing of employee's health care benefits. It also enables an easy process of all the medical bills and insurance covers ass per organizational policies.
It can help sustain the essence of a corporate wellness program is an organized initiative to assist your staff in adopting healthier lifestyles.
Raising awareness on health and well-being topics, behavior change initiatives and stress management techniques. Thus lower staff sickness, boost morale, improve concentration, whilst improve inspiration and more importantly ENERGY.
Provide specialist nutritional advice that can help enhance concentration, focus, mood, sleep, fatigue, resistance to infections and tolerance to stress.
Build organizational support groups to help each other in case of medical emergencies.
Integrate with wearable health care technology to keep a track of vital info like a heartbeat, blood pressure, blood glucose levels, hemoglobin levels, medication reminders, health watch calendar, sleep patterns, food intake calorie meter, and also look into the needs of patients with chronic diseases
It can provide healthcare information on the go. A personal health information management solution that integrates old medical records with prospective health information from hospitals, doctors and laboratories for a piece of comprehensive health information at a single source.
Help to create a platform for connecting for doctor consultations, health laboratories, hospitals, and healthcare advice in the form of a digital information hub accessible to the whole organization and its employees.
In the end, like they always say...Health is Wealth.
Recent posts
March 30, 2022

November 04, 2021
Articles
February 02, 2022

November 15, 2021
Global Presence
For 360o business innovation across the globe, get in touch!