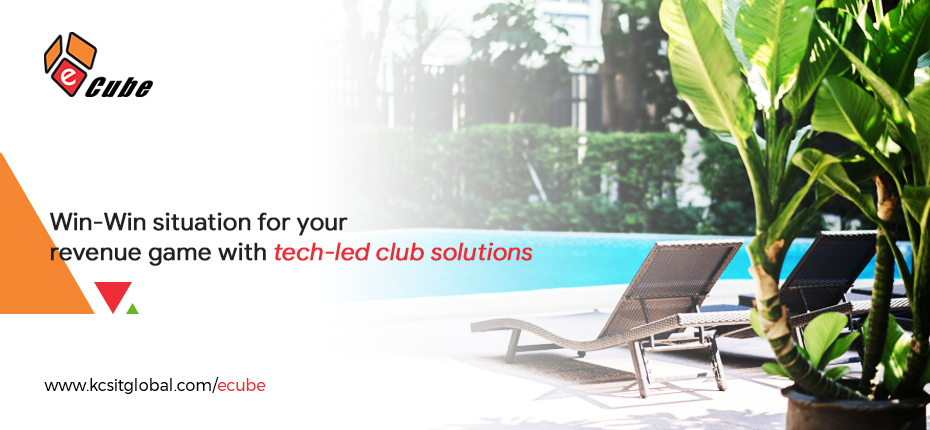 Category:

Hospitality & Leisure
Win-Win situation for your revenue game with tech-led club management software solutions
Technology has become an inseparable part of the modern lifestyle. It affects all aspects of life Moreover, Digital Technologies have merged with day-to-day living and it seems impossible to survive without them. They are the most admired resources whether it be communication, business, or entertainment. Easy availability of mobile phones and internet connectivity cater to the needs of everyday management. Thus, digital technology is the key to unlock a huge collection of data be it a regular task, specific task or leisure.
Why is digital technology the first priority?
Digital technology enhances the experience of interaction whether it's professional or leisurely. Technology has worked its way to revolutionize the experience of modern living. It saves a lot of time and there are more ways to explore from the immense options that are available. The growth factor of any business depends on the pace of its adaptability to technology. If a business is slow or non-responsive to their changing environment, which includes technology as well, it is likely for that business to lag behind in the league not only in providing the comforts and leisure their clients demand but also in using the old traditional methods.
Digital Technology for Enhancing Leisure Club Experience
Lavish Club Experiences? Isn't it fascinating? But what if you feel insecure? Traditional clubs may experience huge costs, unreliable data and lose members in absence of proper club management software. Major challenges faced the clubs include:
In the absence of a proper club membership management system, the clubs can loose members.
Manual data entries are time-consuming and full of errors ultimately resulting in unreliable data.

Security can be another concern and the club amenities can be misused if not traced properly.

Training new staff for all the operations can be costly and time-consuming.
What's the solution? Digital technology plays a massive role in enhancing leisure club experience. There are more options to choose from and a variety of things to try from. Digitizing major operations can help clubs save a lot of time and focus on building better customer relationships while offering lavish club experiences.
Clubs nowadays are adopting smart solutions to offer the best services to their clients. Technology enhances the leisure experience through comfort, safety and effortless ingress to information and communication. Digitalization thus escalates the already existing global process of change in society. Want to know how? Explore the following:
With a robust club management system, you can automatically manage the membership, accounts, and events along with amenities.
The entered data is secure and accurate which can be used for analytics and future insights.

Billing, invoice and receipt are managed digitally allowing the members to go cashless.

Security is the greatest concern and techno-clad club management software solutions offer utmost security not just for the data but also to the clubs through hardware integrations like boom barrier, biometric scanners, camera integration and much more.

A world-class club management solution can help you

amplify club revenue, boost booking and reduce costs.
Benefits of digitized Club Solutions
Advanced digital technology has revolutionized human life and living. It has added to the experiences of living leisurely.

Durability, portability, and flexibility are added advantages of digital technology and its impact on leisure club experience.

Data can be organized in a proper format with the utmost accuracy.

Ease the communication process within no time.

It has become an assistant to the club managers.

Activity logs and System logs can be managed at the fingertips.

Automation of services helps in making effortless choices.

Time saved through the use of technology enables the managers to enhance leisure experiences while building greater member-relationship.
You may also like: 5 benefits of an automated club management software
Looking for a robust all-in-one Club Management Solution?
eCube – An Integrated club management software solutions can be your perfect choice. eCube is an all-in-one collaboration suite for seamless management of all your club activities. No need to jump from one app to another for various tasks! Get access to complete automation of end-to-end operational functionality along with administrative work and magnify your club revenue while elevating the customer experience. It has got everything you need for a perfect club. Don't believe us? Explore eCube now!
Recent posts
March 30, 2022

November 04, 2021
Articles
February 02, 2022

November 15, 2021
Global Presence
For 360o business innovation across the globe, get in touch!