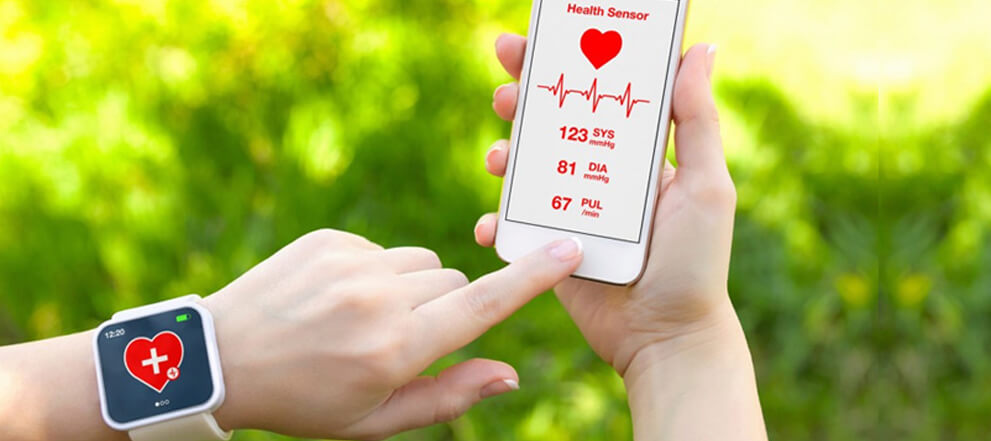 Category:

Healthcare
Health applications the current changes and developments
The ever changing world today is driven by technology, there's a dire need to stay updated with every factor influencing the necessity of leading a comfortable life. The same applies to the healthcare industry. The industry has gone through some many radical changes recently and continues to evolve at an ever growing pace.
Many brands in the sector are left wondering how to alter their strategies in order to match up with the current scenarios in the industry. The recent and predictable developments for 2016 in the healthcare applications industry can be best broken down into a total of four categories presently.
Developing that perfect healthcare app catering to the needs of patients
The app markets are flooded these days with various applications with just about anything and everything. Healthcare industry is no stranger to this trend. Such apps today are responsible for bringing its users a massive variety of healthcare related services in collaboration with already established players in the industry. Responsible for holding on to patient records, emergency information and links to various healthcare organization and experts etc. Few of good ones already in the market are H-connect, HealthMate, Lifesum and Mayo Clinic.
The challenge that probably lies ahead is coming up with something which is more simplified yet very easy to use by anyone regardless of the age factor. A customized application with a universal approach will be the way to go.
Smartphone will be the ultimate device for taking care of healthcare
Yes, there is no denying the fact that this generation is hugely dependent on smartphones for anything and everything and accessing healthcare remains no different. A huge number of people globally are literally dependent on their phones and its applications to monitor their BP, sugar levels, weight and what not.
Top players in the healthcare industry will be expanding more smartphone targeted approaches to have interactions with these empowered clients to earn their enterprise and trust.
Online consultation will be more sought after than actual visits to hospitals and clinics
For many past years, people have been used to consulting doctors online and this trend has only been skyrocketing since. Almost as many as 40% of people today are first inclined to consulting a medical expert online rather than pay a visit to the hospital or at clinics.
In addition to improving a credibility and reputation, these online opinions boom visibility in search engines like Yahoo, Bing and Google to better the probabilities of accomplishing prospective patients.
Social media will be the key factor in promoting the industry and give it a steady following
For marketing and advertising of healthcare based applications, the world of social media will undoubtedly remain the prefect platform. With customers more empowered than ever to want a voice in their healthcare picks, tens of millions are flocking to social media to proportion remarks and help.
As a result, healthcare manufacturers are following their lead to these health forums to stay related to clients, submit content on their products and construct a buzz about their manufacturers.
Recent posts
March 30, 2022

November 04, 2021
Articles
February 02, 2022

November 15, 2021
Global Presence
For 360o business innovation across the globe, get in touch!