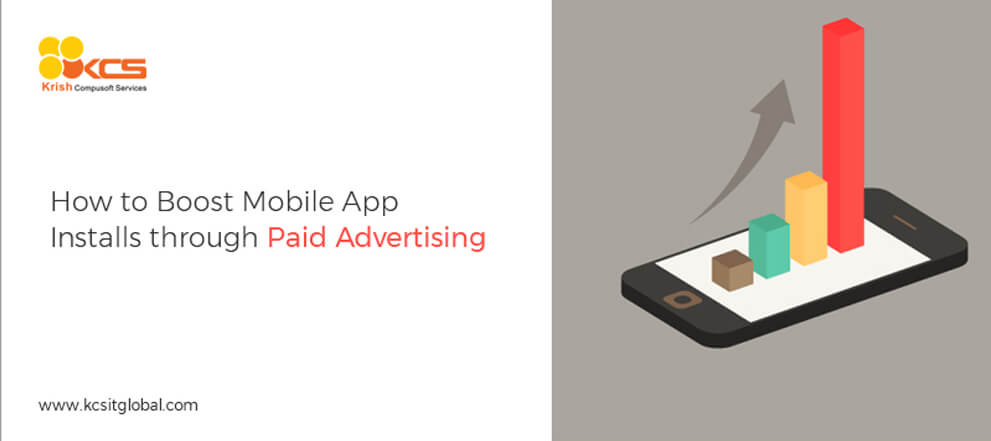 Category:

Media & Entertainment
How to boost mobile app installs through paid advertising?
Non-paid marketing has always dominated the world of organic marketing such as content and social media engagement. But in this fast-moving digital era, to rely solely on non-paid marketing methods would delay your rate of interest and won't help boosting your app installations, you will have to transform your marketing methods and switch to paid advertising.
If you want to drive more organic traffic to your app then you have to invest in some form of paid advertisements and below we have mentioned some of the most effective forms of paid advertising which you can opt for
Mobile App Install Ads
In the mobile app, ads usually appear on a user's feed and it will consist of the app name, description, image and a call to action button. Ad unit will differ depending on the channel and it may have some added features to make your app popular including the overall store ratings.
Social Media Ads
Paid social media ads can give you massive audience exposure for minimal outlay. On Facebook organic posts are being devalued by the algorithm as newsfeed visibility becomes more competitive and content delivery becomes more personalized.
Paid social media ads guarantee eyeballs on your content like pre-roll ads. To get the best result, run your ad on a schedule so it only displays at times of day your target audience is likely to be online.
Pay Per Click Advertising
Adwords Google Adwords is an important way of getting exposure and conversions for your mobile install campaigns and it is an easy way to create a bespoke campaign which fits your objectives allowing you to target audience by age, gender, and location.
Bing
Google is often the site where we all go for all our often queries but overlook Bing. It has around 20% of the search engine market and it displays ads across Yahoo.com, Aol.com, third-party sites and Bing-owned apps. You can set a maximum budget and pay per click. By using Bing dashboard you can track your ad views and click counts.
App extensions
App extensions are links to your app which appear beneath your paid ads and they are offered by both Google and Bing. They are usually free and you only pay when the link is clicked, after which the user is sent to the appropriate app store for their device.
At the end of the day, there's no one-size-fits-all solution. The main thing is to understand the paid advertising landscape, have a deep understanding of your target audience, and spend some quality time drawing up a plan of action tailored to your needs.
Recent posts
March 30, 2022

November 04, 2021
Articles
February 02, 2022

November 15, 2021
Global Presence
For 360o business innovation across the globe, get in touch!