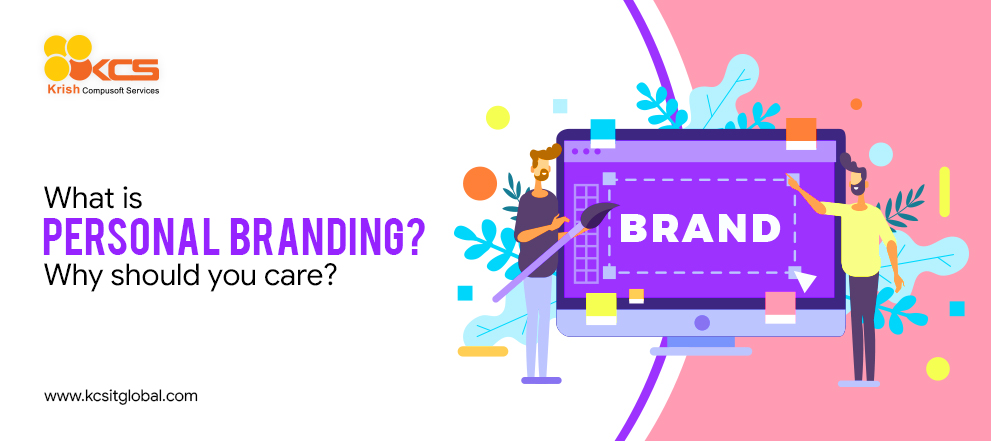 Category:

Hi-Tech
What is personal branding? Why should you care?
What is personal branding?
Believe it or not, but personal branding is one of the topics which has been argued for more than 2 decades. It has been more compatible with the mass usage and adoption of social media, enabling us to have extraordinary access to staff, business owners, and top-level management personnel. When was the last time you Googled someone or looked at their social media profiles before you were interviewing or having a meeting because you were so curious to learn more about them?
Personal branding is an excellent combination of skills and experience that defines an individual or an enterprise. It also depicts how you represent yourself to the 3-dimensional world. Nothing is hidden or archived when we have Google and social media platforms. The term was first introduced from an article written by one of the popular branding gurus, Tom Peters over 20 years ago. He claimed that in business, our most important task is to be head marketer for the brand called "you". Tom Peters also shared some of the valuable tips that can help you cement your personal brand:
What would your staff members or your customers say is your greatest strength?
What do your organization want to be famous for?
Identify the peculiarities that make you unique from your competitors and associate
In the words of Jeff Bezos, CEO at Amazon, "your brand is what other people say about you when you are not in the room." Your brand and identity are what make you unique; it also makes you, you. Personal branding is an accurate representation of who you are as an organization, person, and as a professional. It is bound to your identity and incorporates the emotional connection you have with your career path.
Here are some of the reasons that state why personal branding is important in order to achieve success.
1. Opens door for opportunities:
If you successfully establish a personal brand for your business, it becomes easier for consumers and the audience to find you. You won't even have worked hard because they are the ones who will come knocking on your door.
2. It promotes recognition:
Maintaining a constant personal brand helps enterprises in acknowledging what to expect from all the interactions with you. In the business world, it is completely normal that you choose to spend time with some people over others. For instance, if you want to receive someone's opinion at a specific type of work, you will have your go-to. In the same way, if there is a particular task you would like to be done, you might reach a certain member of your team over another. All of these decisions that you make consciously or subconsciously are based on your knowledge and recognition of that person's brand.
3. Building personal branding = building your success:
Your capability to make your personal brand will help the audience your company as a pioneer whom they can trust. It will help build your credibility. If your brand is identified as such, it will make outstanding and astonishing opportunities. It will give your enterprise a completely new, and promising direction.
4. It builds connections:
Fact: humans are social creatures; we love to share with others the things we adore it doesn't matter if it is food, technology, or clothing. This also expands into people. Creating a positive personal branding will help your enterprise in networking and increasing connections; even beyond the digital world! If you are a leader with a powerful brand, the likelihood is that your team will want to follow you and be inspired too.
5. Make your best from the best:
It is impossible to establish yourself if you are not able to establish credentials. This is where personal branding comes handy. If you aim to make your brand, you will position yourself in a way that you will stand out from your competition. Without you knowing it, you are gradually encountering or even surpassing the expectation of you, and this is what is going to put you in the spotlight, and it will just happen as natural.
Conclusion:
It doesn't matter where you stand on the ladder, investing time in creating your personal brand is important when an ocean of competitors has become overcrowded. While a compelling enterprise will take time to implement and execute when you start offering your promise you will notice successful results. If you are a startup, running a small enterprise, or a well-established business and planning to reestablish your personal branding, then KCS is the best place to get it done. It has a team of UI UX designers, digital marketers, and content creators who will help your brand in standing out from your competition.
Recent posts
March 30, 2022

November 04, 2021
Articles
February 02, 2022

November 15, 2021
Global Presence
For 360o business innovation across the globe, get in touch!