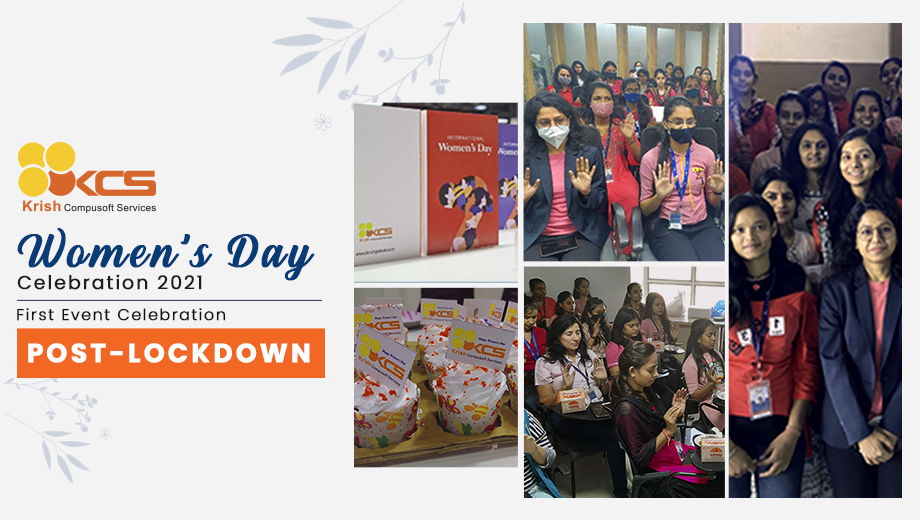 KCS Women's Day Celebration 2021
A world without women is a world that wouldn't exist!
Persuading womanhood in our organization, we planned to gift them a little surprise today. The most interesting thing about the event was that it was our first-ever event of 2021 and our first post-lockdown celebration, and happily, it went very well.
The day started with a small goodie box at their desk in the morning and ended with a relaxing meditation session followed by a small treat.
We know these are the strong women who #ChoosetoChallenge and our small initiative will give them more strength so they can be AWESOME every day.
Catch a glimpse of the event from here:
View More Pics : https://www.flickr.com/photos/183388471@N03/albums/72157718574684336