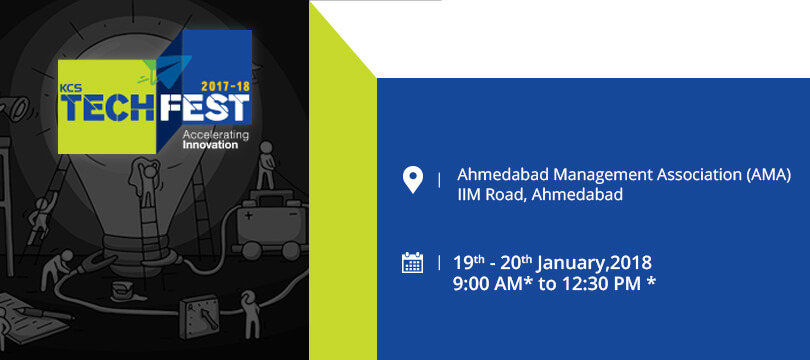 All set to launch 'KCS TechFest 2018'. Our platform. Your vision.
The TechFest 2018 organized by Krish Compusoft Services is a remarkable event which serves as a perfect launch-pad for tech enthusiasts to showcase their intelligence and inventiveness. This benchmark event is the mark of a new beginning in the organization and has raised the bar by encouraging employees to think creatively - to challenge their status quo and work together to implement the new ideas.
The event provides an excellent opportunity to the employees to come up with an innovative concept, make a team, as well as use the creativity, passion and knowledge of technology and give a shape to their dream to create something innovative. Empower your skills, give wings to your imagination and bring out the techxpert in you! Our platform. Your vision.
For more details please visit: KCS TechFest Event
Recent posts
November 04, 2021

August 15, 2021

August 12, 2021
Articles
Global Presence
For 360o business innovation across the globe, get in touch!