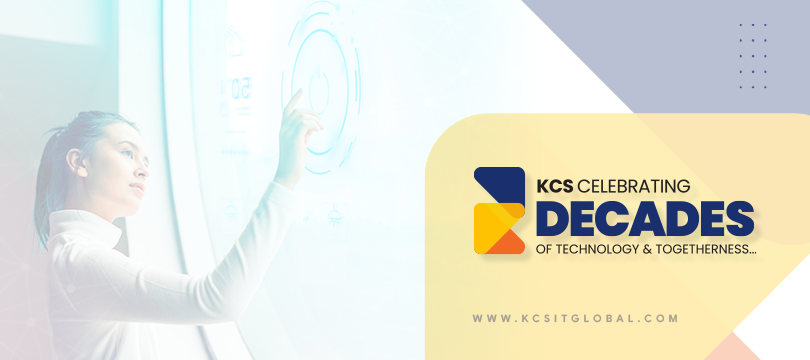 KCS Celebrates Two Decades of its Inception
Celebrating two decades of technology and togetherness, KCS steps in a major milestone in its journey so far by celebrating 20 years of its inception. Achieving this major milestone has everyone at KCS excited as all employees are coming together as a whole to celebrate this momentous occasion in the various offices of KCS around the world.
As team KCS gears up for a major celebration, everyone involved is also pensive about this occasion, and have their goals and objectives clear to catapult the company to greater heights, and commit themselves to highest level of excellence, and be prepared for the technology of tomorrow, with every team member of KCS committing themselves to contribute their fullest to the organization.
The two decades celebration at various offices of KCS is not only about the future plans and commitment to work, but will also celebrates the diversity of team KCS, the celebration of togetherness by working as one cohesive unit to counter all challenges.
Another facet of KCS two decades celebration is employees coming together in the various global offices of the company and celebrating the two decades of KCS with a series of events that will unfold during the course of the entire month.
The celebrations commence with the celebration of 15th August, India's Independence Day, and employees are going to participate in various events by showcasing their talents and passion they possess.
All the social media touch points of KCS are showcasing the glimpse of how employees are celebrating this momentous occasion and showing their solidarity with one another. We all wish the team KCS all the very best for its future journey.
Recent posts
March 30, 2022

November 04, 2021
Articles
February 02, 2022

November 15, 2021
Global Presence
For 360o business innovation across the globe, get in touch!