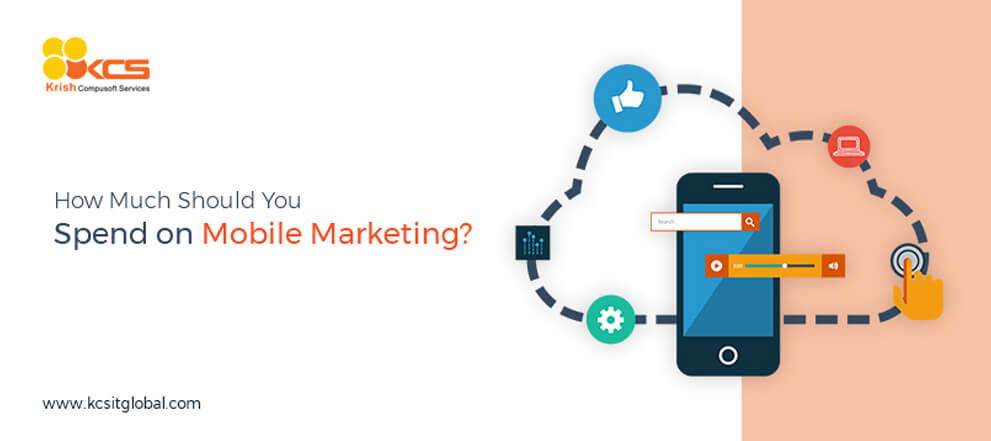 Category:

Retail / FMCG
How much should you spend on mobile marketing?
With desktops fading away, mobile is an absolutely essential part of any modern marketing strategy and it is profitable to spend on Mobile Marketing but how much to spend is still questionable. Overall marketing varies from company to company. Online advertising plays the biggest share of the digital marketing budget.
Mobile marketing can benefit in a number of ways if it's done correctly so first, you need to choose the right strategy for your business. Services like Google Analytics can show you how your web traffic's divided between desk and mobile at a glance.
What can you do differently to increase your mobile marketing?
Make your website Mobile Friendly
One of the best bets will be to make sure that your website is the best-optimized site around for mobile viewing. It will not only improve user's experience on site but it will fetch more new users in because Google gives more preference to mobile-friendly sites that looks nice and load quickly. If your site is not mobile-friendly then you should consider making it one soon which will make it little easier for your customers.
Applications
Apps provide more of custom feel and a unique experience. Business can benefit from applications in a number of ways especially if you are running your app through the App Store Optimization to get ahead of prospects and get maximum downloads. Keep on tracking the data to improve conversion by optimizing your marketing spend and messaging.
Advertising
Make sure you target your prospects appropriately. As the rise of Ad-Blockers has caused problems for traditional models gives you less opportunity to lead ahead of your competitors. You have to take various measures to ensure that you are always visible to the people who want to see you.
Hence, mobile is an utmost part of our modern marketing strategy. Mobile marketing has helped many start-ups take-off successfully and for that, you need to always track your ways to engage with your customers and carefully plan your marketing to find out what works best for you.
Recent posts
March 30, 2022

November 04, 2021
Articles
February 02, 2022

November 15, 2021
Global Presence
For 360o business innovation across the globe, get in touch!