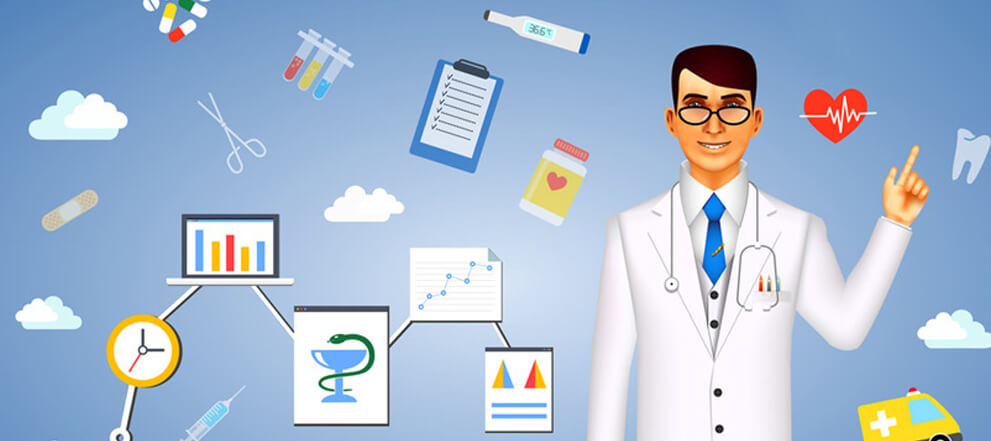 Category:

Healthcare
Information technology in healthcare industry
Information Technology in HealthCare Industry: The Next generation Revolution
With technological advances and advent of computers in our modern lifestyle, physicians and medical professionals shuffling case- papers has become a thing of the past. With patients getting medical care from different medical professionals, transitions can become extremely time-consuming for the physician and office personnel which may take focus away from actually caring for patients.
Information technology in healthcare revolves around solutions that can help achieve a strategic, productive, analytical and sustainable growth to organizations and institutions in the Health Domain, by designing, developing, creating, using and maintaining of IT in healthcare industry.
Health IT solutions which are interoperable and automated for clinical workflow can reduce healthcare cost, improve efficiency and reduce medical error, which in turn can provide better patient care and medical services. It is an array of technologies for storing, sharing, and analyzing health information, which includes digital health with an emphasis on EHR/EMR, e-prescription, health information exchange, big data, IoT, data interoperability, medical device connectivity, and bioinformatics. Protected health information (PHI) handled by Health information technology systems are subject to the Health Insurance Portability and Accountability Act (HIPAA) Privacy Rule, which protects the privacy of patient health information by limiting access to it by other parties.
KCSPL has also paced itself in healthcare IT sector by developing EHR/PHR/HIE and health analytics platform with m-health (Digital health wallet) known as H-connect, Remote monitoring for peritoneal dialysis known as PD remote. Other major applications includes the scope of Video Consultation, Health survey, disease surveillance and epidemic study and Personal habit-health diary/tracking system. We do integrates heterogeneous health software applications and practices used worldwide to compile into a common platform and deliver it into meaningful methods used by different stakeholders. Our Products Suite consists of powerful solutions for patients, hospitals, doctors and others in the healthcare domain.
Common tools, common content, common workflow and integrated data all contribute to helping healthcare practices deliver faster, better and safer patient care.
Recent posts
March 30, 2022

November 04, 2021
Articles
February 02, 2022

November 15, 2021
Global Presence
For 360o business innovation across the globe, get in touch!