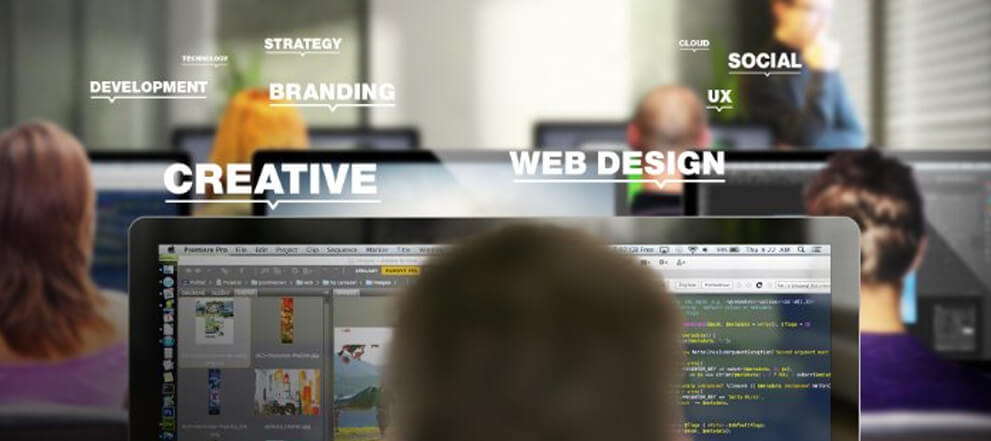 Category:

Hi-Tech
The arrival of digital agencies
As soon as the internet had gone global and managed to become an absolute daily necessity, it took enterprises no time in adapting to it and take their businesses forward. All of this came through with the arrival of digital agencies, which were there in order to make things simpler and provide customized solutions to the needs of their clients.
So in a nutshell, what is a digital agency?
It's a community of specialists in everything digital.
It's a pool of resources for creative problem-solving.
And, above all, it's a partner, Who gets intimate with a clients' businesses and industries, applies specialized knowledge/ skill and the best practices, that can help clients realize the true value of integrated efforts.
Digital agencies are businesses that specialize in communication to the masses with inventive technologies and specialized methodologies. These new-age organizations range from the design houses that provide Web layouts/Web development, Print Collateral Design, Banner Advertisement and Campaigns, Mobile app design and development, Mass e-Mailing, SMS campaigns, Podcasting, SEO, and Viral campaigns and not to forget even the services for interactive customer experience design.
Digital Agencies have managed to establish a grand rapport with modernization
It is not only a rapidly creating power in the present fields, but it is also set to be the destiny of digital landscape and it is likely to be the exceptional media soon with more standard structures all around.
The truth is that the cutting-edge advancements of today's digital world are moving faster, becoming more versatile, sensible and streamlined, so it is possibly clear that the digital opportunities are open to all who are quickly moving into the automated age.
Digital agencies are bound to be big in coming times ahead
At the point when everyone's talking about Big Data, the general population around the world is awakening and giving it very careful consideration. While organizations have invested years setting the digital framework, the information analysis for this new age digital conduct is increasingly becoming a concern for many.
With these advanced consumer analytics, retailers' are bound to exploit almost anything and everything about the consumers. For enterprises, understanding this phenomenon and act rapidly to what the competition is doing is of prime importance.
In the emerging Digital Space, figuring out the who, what, when, why & hows is where the digital agencies will take foremost role play.
What makes Digital Agencies so popular?
These agencies can join innovative patterns into an imaginative procedure, whether it's including portable encounters for more seasoned customers or fusing a long-range interpersonal communication group for a maturing populace.
The intensive examination of your business sector, rivals, and target gathering of people permit strategists to think outside the box and work out better approaches to make business emerge on the top in the digital race. They can team up with you so as to keep up to these digital strategies for a more result-oriented online development plant, execution, and achievement.
Digital agencies are all about executing your ideas to reality
Being able to survey the accurate example of how customers strolled around your store, being connected with your sales representatives, or tried an item; advanced proximity technologies do provide an insight, it is the role of the digital agency to arrive and offer you some assistance with the reading of these emerging patterns, making sense out of it and proposing the relevant strategies and sensibilities to help you win your market share that your product/services are entitled to.
Digital Agencies are smarter with the advent of new-age technologies. Unlike the past, they have become more result-oriented and answerable with an appropriate ROI, with a fan following that can be measured easily on social media these days.
The digital agency today, provide innovation combined with creativity that blends with the science of understanding consumer behavior and at the same time has a strong grip on the technology to deliver its marketing strategy.
This is the new model for the 21st-century advertising agency. Sitting upstream of the various silos of the industry verticals, agile & flexible, providing a single touchpoint for the client, with an ability to understand and connect with the consumer, provide the ideas that rise above media schedules and engage with people in a way that has true mutual benefit and value.
Adding a subjective value to the product/services is increasingly important as the trends in our technology lead to competition becoming more and more repetitive.
"It's said that advertising agencies aren't changing, they are being changed by the coming in of the new age disruptive technologies."
Recent posts
March 30, 2022

November 04, 2021
Articles
February 02, 2022

November 15, 2021
Global Presence
For 360o business innovation across the globe, get in touch!