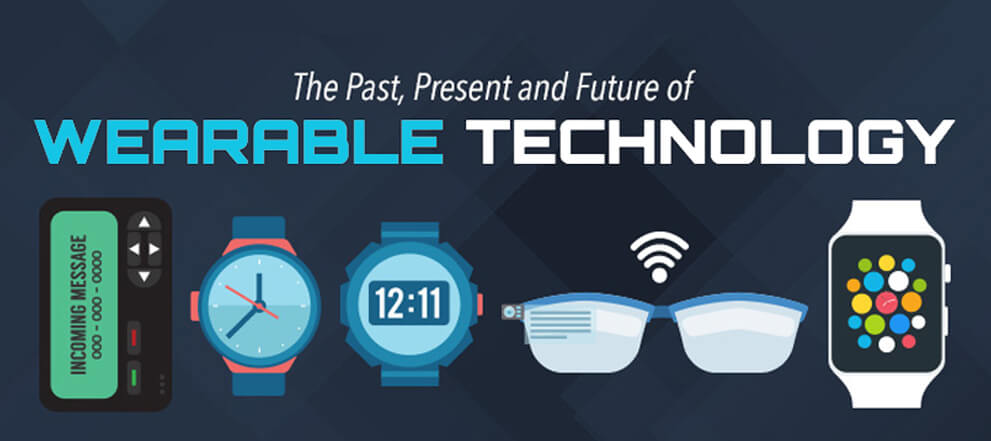 Category:

Healthcare
Wearable technology the future surge!
Just as the new generation smartphones – the 'all controlling' devices overhauled the society, another revolutionary technology is all set to shake things up! Wearable devices are the 'next big thing' that is ready to change the future of technology.
One of the biggest innovations of the recent times, these devices can take care of many aspects, making your life easy! We bet, in near future wearable devices may even replace smartphones and provide a better way of communication.
In the 21st century, fashion and technology go hand in hand, with many tech companies integrating digital components in garments or into devices. Products like Google Glass, Nike+ Fuelband, and Pebble Watch are few great examples that are becoming popular among all the techie fashionistas or tech influencers.
A Tech professional states "Wearable devices are not just a jewelry piece for geeks or simply gadgets for fitness freaks – they are valuable tools for getting your daily work done easily". A research shows that wearable technology market may increase by ten times in the next five years, blowing away the mobile revolution at a faster pace.
Have you ever envisioned checking your diabetes by yourself without visiting the clinic or without the pricking of those needles of diabetes monitor machine? Ever thought of a device that can help you keep a check on your stress levels? Well, in reality, such kind of devices do exist, they are 'Wearable devices'. Now, you can effortlessly monitor your diabetes by wearing a wristband – wearable device app, keep a check on your fitness levels with the fitness bands and much more.
There is no domain in this era where we cannot make use of wearable devices. From health, fitness, wellness domain to logistics, manufacturing, fashion and entertainment, military, personalized tracking and much more, everywhere wearable technology can be used and few devices also exist.
With many pockets or wrist hi-tech devices, collecting real-time data is easy. This trove of valuable data helps accelerate the improvement of products or services. Fitbit and Jawbone are one of the best health and fitness tracking wearable devices. Keep a track on your activities, monitor your daily sleep, and much more. Along with arm bands, there are earphones which help monitor heart rates, metabolic rates and has smart alarms.
With so many great uses of amazing wearable technology, one can only brainstorm the endless possibilities of its advantages. The future of next-generation wearable technology is promising. Stay updated to gaze in the future which device is coming next!
Recent posts
March 30, 2022

November 04, 2021
Articles
February 02, 2022

November 15, 2021
Global Presence
For 360o business innovation across the globe, get in touch!