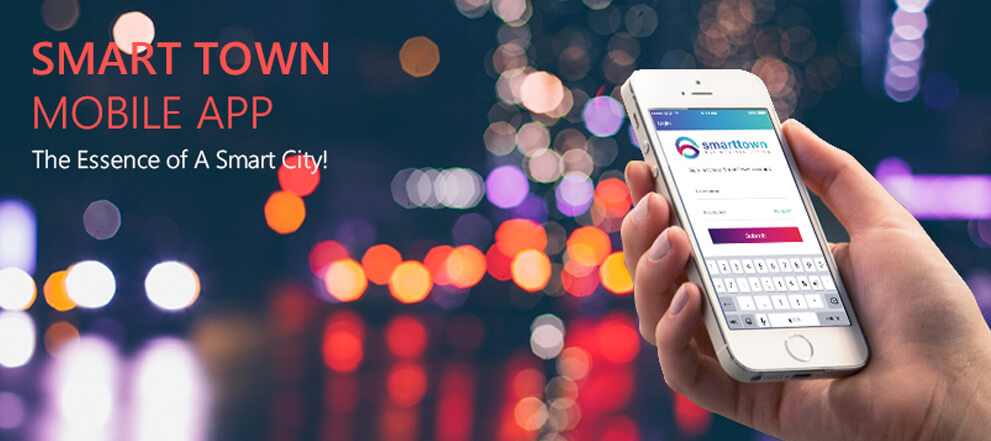 Category:

Real Estate
Smart Town mobile app - the essence of a smart city
Nowadays, the definition of mobile apps has extended from being just used for entertainment or for shopping to being more useful and informative. One such beautiful illustration of advancement in technology is the use of mobile apps to make smart cities!
Many societies are getting smart and wise, ditching the one-size-fits-all flannel suits approach to the functioning of the society. But, in today's lifestyles, they are without a clue how to manage the functions smoothly?
Well, Smart Town offers the societies to break free from the restraints and manage their everyday affairs of the township, estate, internal functions etc. smoothly via one single easy-to-use mobile app.Smart Town is a mobile app designed to connect members with their society. Your residence or your society is now in the palm of your hands! A smart software that helps the society members stay connected and take care of all the management functions remotely.
This platform complements the convenience of the members by offering them a complete integrated communication as well as a management tool specially designed to meet all the requirements of the owners.
Now book the society facilities, stay updated about the upcoming events/gatherings/meetings, manage all the tasks, manage all the members directories, make online payments, register your complaint or post a feedback and much more just at a click of a button!
How Smart Town Supports Societies?
Mobile app specifically designed to suit the needs of the smaller as well large townships.
The latest mobile app platform provides a user-friendly interface to quickly find the information they require.
Increases community members involvement and engagement and keeps them updated daily
The Push notifications feature keeps the members updated in real time of any events/gatherings, meetings, any issues and much more.
App will help increase connects and give an easy access to more date related to the city.
Help to notify about the events/gatherings.
Helps identify society problems and bring in solutions collectively for the same
In the 21st century, any society has to be 'Digitally Smart' to write a happy story!
A story of convenience for its members, a story which when told makes people fall in love with the living and makes it a paradigm. And it's only when people love something they will want it to grow, to prosper, and to become 'smart'. They then contribute from their heart.
Smart Town is the beginning of the digital revolution! Transform your city/town from just a society to a digital society and stay connected!
Recent posts
March 30, 2022

November 04, 2021
Articles
February 02, 2022

November 15, 2021
Global Presence
For 360o business innovation across the globe, get in touch!