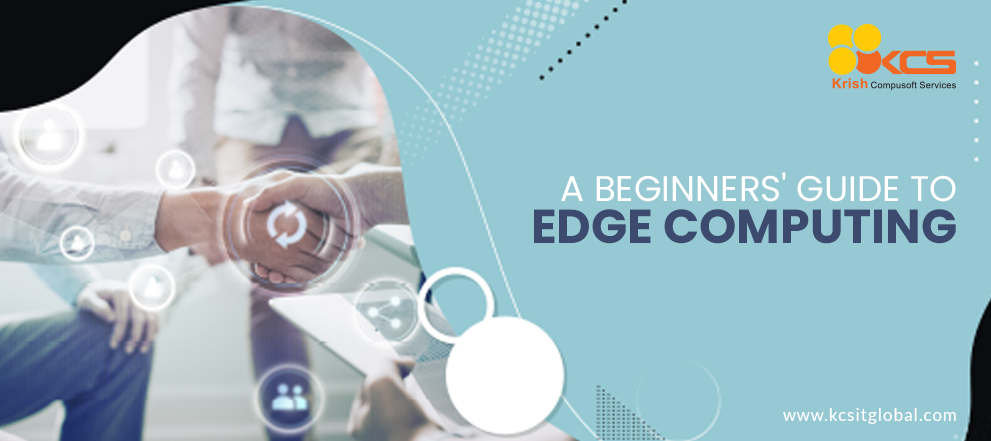 Category:

Hi-Tech
A Beginners' Guide to Edge Computing
When we are talking about IT infrastructure, cloud computing offers a lot of opportunities for enterprises to simplify their tasks, processes, and operations. While this option performs incredibly well, it comes with some setbacks and limitations. Edge computing is the solution, enabling businesses to eliminate all the barriers presented by cloud computing. Let us understand edge computing in detail.
What is Edge Computing?
Internet of Things (IoT) devices are rising significantly now than ever before, and the amount of data being generated is growing right with it. Edge computing process all this information at the edge, where it is being collected and consumed by things or people. In simple words, edge computing looks to bring the computation and data storage closer to where they are being assembled, i.e., the devices, rather than relying on a central location that might be too far away. In this way, users can access them quickly, thereby increasing the experience.
A study by Grand View Research shows that the value of the global edge computing market was $3.5 Billion in 2019. The research further states that by 2027, the market is expected to reach $43.5 billion, compound annual growth of 37.4%.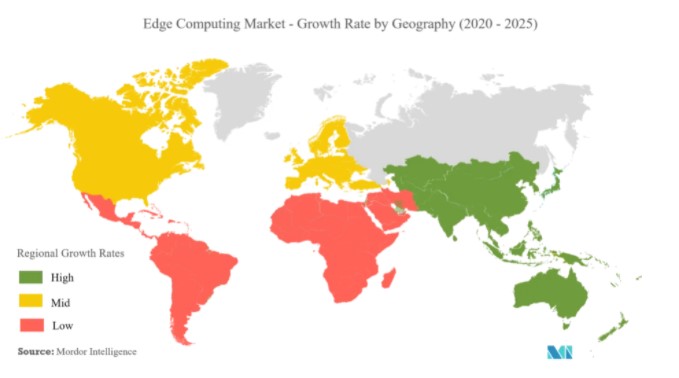 How does Edge Computing work?
In a conventional setting, data is generated on a user's computer or any other client application. It is then shifted to the server via channels such as the internet, intranet, LAN, etc. where the data is stored and processed. This is a classic and proven method of client-server computing. However, the significant growth in the amount of data generated and the number of devices connected to the internet have made it tough for conventional data center infrastructures to store them. A study conducted by Gartner states that 75% of companies will be produced outside of centralized data centers by 2025. This volume of data can put a lot of strain on the internet, which could result in disruption and congestion.
The concept of edge computing is quite simple. Rather than getting the data close to the data center, the data center is brought close to the data. The computing and resources storage from the data center are deployed as close as possible to where the data is produced.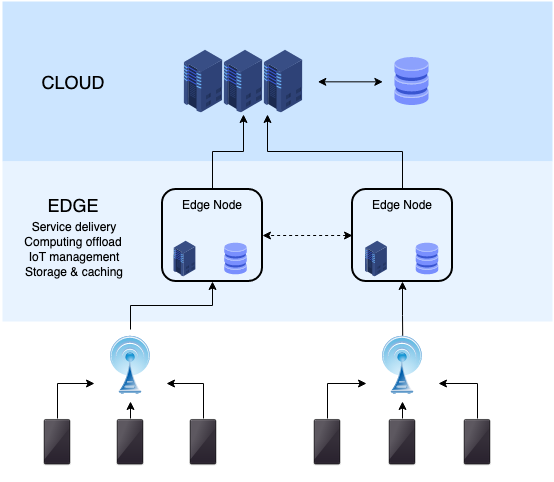 Why Edge Computing Matters?

For enterprises seeking to maximize their resources, limited or not, edge computing is an area worth exploring. In addition, the idea of quick store and processing of data is something businesses cannot deny. It enables their applications to run more effectively, which means more work can be executed smoothly. Edge computing is also important because it is a step in the right direction towards making a more advanced world. Establishing automation and even with the help of smartphones for things such as facial recognition will take less time, enabling enterprises to concentrate on other aspects of the business.

How the Internet of Things is driving the need for Computing at the Edge?
The internet of things includes gathering data from various devices & sensors and applying algorithms to the data to extract insights that offer business benefits. Right from manufacturing, utility, traffic management, to retail, education, and even medical industries are leveraging the technology to enhance customer satisfaction, minimize costs, increase security & operations, and improve the end-user experience, to name a few benefits. For instance, a retailer might use data from IoT apps to better serve customers, by forecasting what they may need on the basis of past purchases, providing on-the-spot discounts, and enhancing their own customer service groups.
For the industrial environment, the internet of things apps can leverage to support preventive maintenance programs by offering the power to detect when the performance of a machine differs from an established baseline, showing it requires maintenance. The list of use cases is virtually cases, but they all have one thing in common: gathering large volume data from several sensors and smart devices and using it to drive business improvement.
Several IoT applications depend on cloud-based resources for data storage, compute power, and application intelligence that yields business insights. However, it is often not optimal to share all the data created by sensors and devices directly to the cloud, for reasons that generally come down to latency, bandwidth, and regulatory requirements.
Conclusion
The adoption of edge computing technology has brought about analytics to a whole new level. More and more enterprises are depending on this technology for data-driven processes that need lightning-fast output. Edge computing is a new innovation in the business world and beyond. The capabilities are unlimited, especially with more internet-connected devices rolling out. If you are a startup or a giant in your niche and planning to restructure your IT infrastructure, then KCS is the best place to get it done. They have a team of highly trained professionals who will help you equipping the latest technologies such as AI, IoT, cloud, ML, etc. in your organization.

Recent posts
March 30, 2022

November 04, 2021
Articles
February 02, 2022

November 15, 2021
Global Presence
For 360o business innovation across the globe, get in touch!