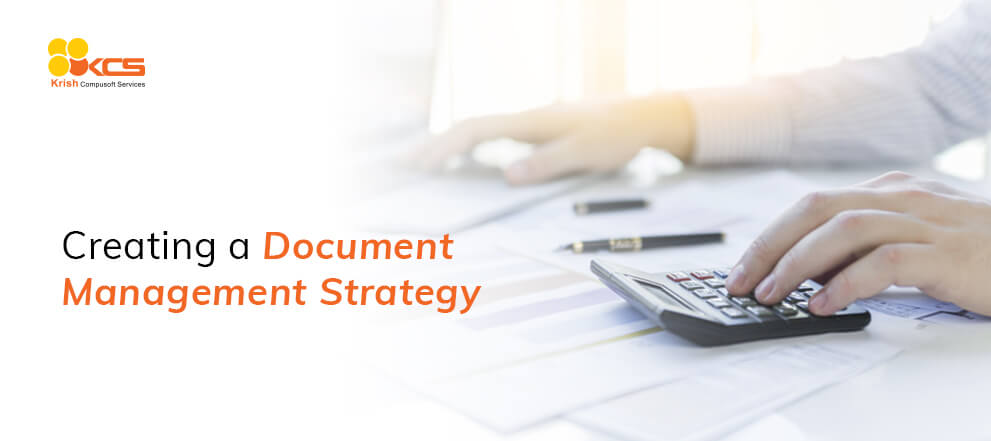 Category:

Manufacturing & Engineering
Factors to consider in creating a document management strategy
A document management system (DMS) is a system used to track and store digital documents. It is usually capable of keeping track of the different versions modified by different users (history tracking). Document management Strategy enables a company to share important data and information saving time and eliminating the misfiling of critical documents. It enhance performance and reduce time of document retrieving and processing.DMS can help any kind of organization anywhere in the world gain control over their documents, with a particular focus on fast content retrieval and business process automation.
At a foundational level, there is a whole lot more to document management than simply pushing pieces of paper through a scanner to enable electronic document capture, storage and reuse.
Set up User authentication Permits elaborate security settings definition at individual user level as well as user group level.
Documents should be inalterable.
Detailed and auditable record of file access and transactional activity.
A disaster recovery model to address unforeseen circumstances and assure business continuity all time.
SOA and the cloud as enabling architectures.
Includes an Indexing and attach account specific search engine for performing content searches on the documents. Various types of searches like Word Search, Phrase search, Fuzzy search, Word Stemming, Proximity search, Boolean search etc.
Encourage collaboration but control access.
Comprehensive BackUp and Restore mechanism.
Highly scalable solution with ability to define multiple volumes across different machines for storing data across machines.
Provide remote and mobile access.
Support of different audit trail reports to track the documents uploaded, modified, deleted etc.
Versioning - Versioning is a methodology by which documents are checked in or out of the document management system, permitting clients to recover past versions and to proceed with work from a chosen point. Versioning is helpful for documents that change over time and oblige upgrading, however it might be important to about-face to or reference a previous duplicate copy.
Capture - Capture essentially includes accepting and transforming pictures of paper reports from scanners or multifunction printers, OCR and OMR is utilized. Capture might likewise include accepting electronic records and other computer based documents.
Storage - Store electronic archives. Storage of the reports often incorporates administration of those same records; where they are stored, for to how long, movement of the archives starting with one storage media then onto the next (hierarchical storage management) and eventual document destruction.
Identify champions among stakeholders in every department or functional group.
Develop a strategy with the flexibility to accommodate change by enabling integration with emerging technology .
Content that is too accessible causes risk.
When content is siloed, people bridge the gap. Automate them if possible.
Content in context raises value. Immediate content access from within existing business processes.
Understand tech trends and know when they will collide. Enterprise 2.0 e-Discovery.
Recent posts
March 30, 2022

November 04, 2021
Articles
February 02, 2022

November 15, 2021
Global Presence
For 360o business innovation across the globe, get in touch!