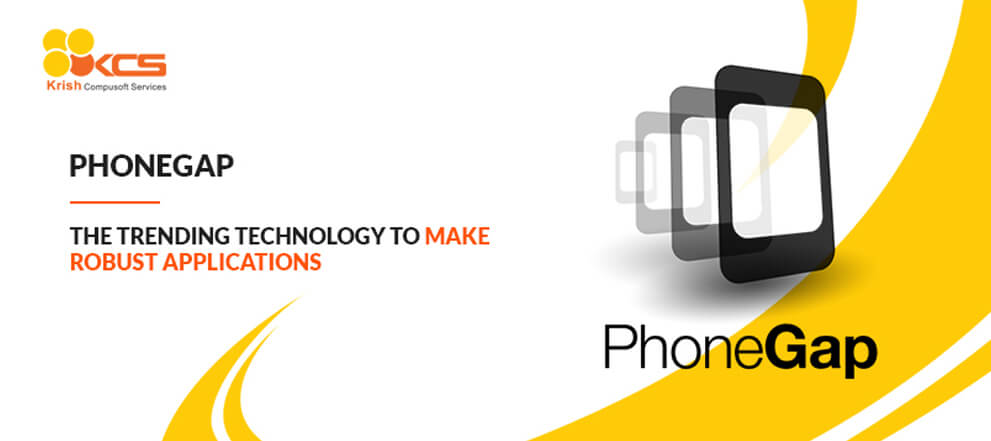 Category:

Hi-Tech
PhoneGap the trending technology for robust mobile application development
PhoneGap is an amazing and widely used cross-platform technology used to design robust Mobile Application Development. It allows the developers to develop applications that run effortlessly on multiple mobile platforms like Android, iOS, Windows and many more. Developers use it for developing cost-effective app projects. The single code base can create multiple versions of an app.
Although PhoneGap is based on web standard technologies like HTML, CSS, and JavaScript, apps created on it support native device features like camera, storage, network, compass, GPS, contact, accelerometer and a lot more through APIs. As PhoneGap is an open-source framework, there has been the extensive adoption of PhoneGap which has created a huge community of developers who encourage supporting each other.
Here are some of its amazing features
Open Source:

While adopting the PhoneGap framework, you get the best for free. The community of PhoneGap compiles new codes and modules that are absolutely free because of its Open Source License.

Flexibility:

PhoneGap offers great flexibility to the developers as they can seamlessly develop any type of mobile app. Developers who are familiar with basic knowledge of CSS3, HTML5 and JavaScript can easily get started with PhoneGap.

Robust Backend:

PhoneGap has a strong and robust backend system that immensely speeds up the development process and reduces the efforts of the developers. The beginner's guide significantly contributes to speeding the process further.
With all these super amazing features, PhoneGap has become a great framework for mobile app development. Let's see some of its advantages –
Compatible on all platforms:

When apps are developed for multiple platforms, a high level of uniformity can be maintained. PhoneGap eradicates the differences in the app's look and feel when viewed on distinct platforms. Single code base can be used to create apps for Android, iOS, Mobile Web and Windows Phone.

Ease of Development:

PhoneGap works on JavaScript, HTML5, CSS3, the most common browser-based skills which do not need any additional inputs. There is no need for additional development skills. Thus, the business owners can use their own tech team and get it developed smartly. Even though you have developed the app using PhoneGap, the app can be distributed on Google Play and App store. With PhoneGap, it is easy to do quick testing and deployment of an app.

Two Fold Benefits:

The developers gain a lot, as they have to spend less effort and develop an app that will work across all mobile platforms. The enterprises gain as the app is prepared and ready to hit the market in minimalistic time. Also, one can create hybrid apps to save development time and efforts. Hybrid is the best technology to launch a minimal viable product to quickly figure out that how the market reacts on a certain app.

Tapping into the device's hardware:

One of the splendid things about this framework is that it taps into the device's hardware such as the geolocation, camera, accelerometer and many others. With this, the apps developed on PhoneGap can simple simply make use of the properties of the native resources of the device, without compromising on the User Experience. PhoneGap can be the best technology to support those apps which do not need heavy usage of native features of an OS.
Recent posts
March 30, 2022

November 04, 2021
Articles
February 02, 2022

November 15, 2021
Global Presence
For 360o business innovation across the globe, get in touch!