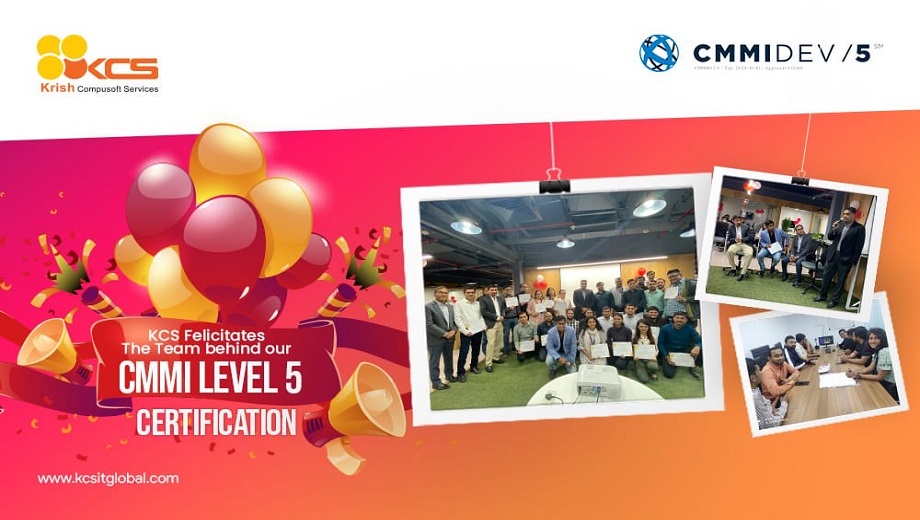 KCS Felicitates the Team behind our CMMI Level 5 Certification
KCS became a proud CMMI Level 5 company this year. This was made possible only through the sheer dedication, unrelenting focus and persistent efforts of key members of our team.
A special felicitation ceremony was organized today, at our Global Delivery Center in Ahmedabad, where our CEO, Mr. Vishal Shukla and senior leadership team, awarded certificates of appreciation to the torchbearers of our CMMI Level 5 initiative, amidst great cheer and applause from all of KCS.
View More Pics : https://bit.ly/3yXti8t