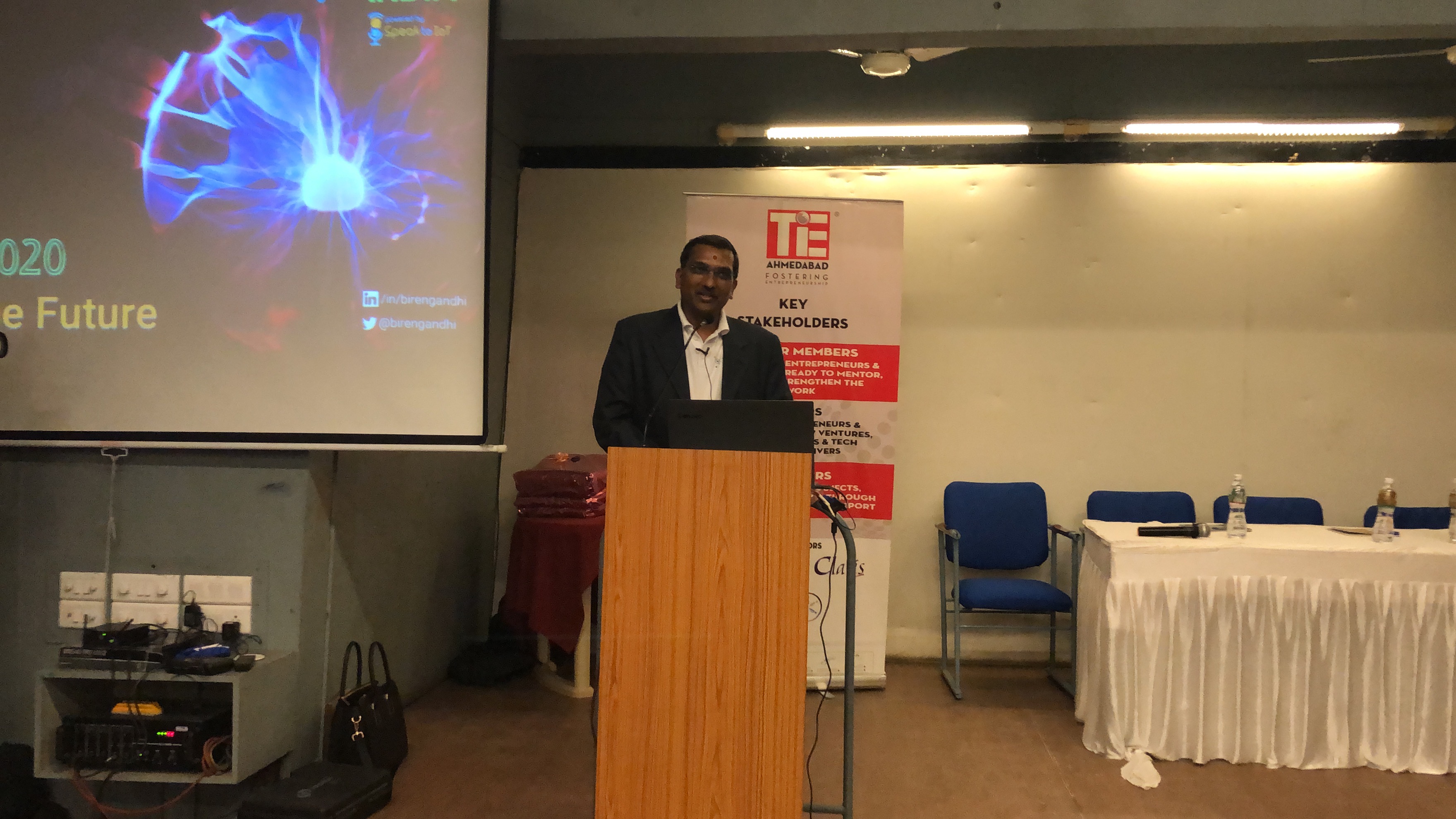 Tech Talks with Mr. Biren Gandhi at Trends 2020
KCS organized a spectacular Tech MeetUp 'Trends 2020' in association with TiE Ahmedabad. TiE: The Indus Entrepreneurs, since its inception in the year 1992 at Silicon Valley, it has been supporting entrepreneurs by offering education, mentor-ship, networking and funding opportunities. There are currently 11,000 members, including over 2,500 charter members in 60 chapters across 17 countries.
The event was marked by the presence of some special guests including Mr. Pankaj Gupta – ex consultant and head of sales and delivery for Government Industry Unit at TCS, Mr. Biren Gandhi – an internationally recognized tech speaker, Mr. Darshan Jani - A seasoned entrepreneur turned investor with over 20 years of experience in the tech industry and Mr. Vishal Shukla – the founder and CEO at KCS.
The speaker, Mr. Biren Gandhi enlightened the knowledge on latest technologies like AI, Automation, IoT, and Voice. A quick brainstorming session was conducted where the speaker and the panelist would try to solve the queries and concerns of the audience. With the final words of Mr. Vishal Shukla on these emerging tech-trends, the event ended on a positive yet informative note.