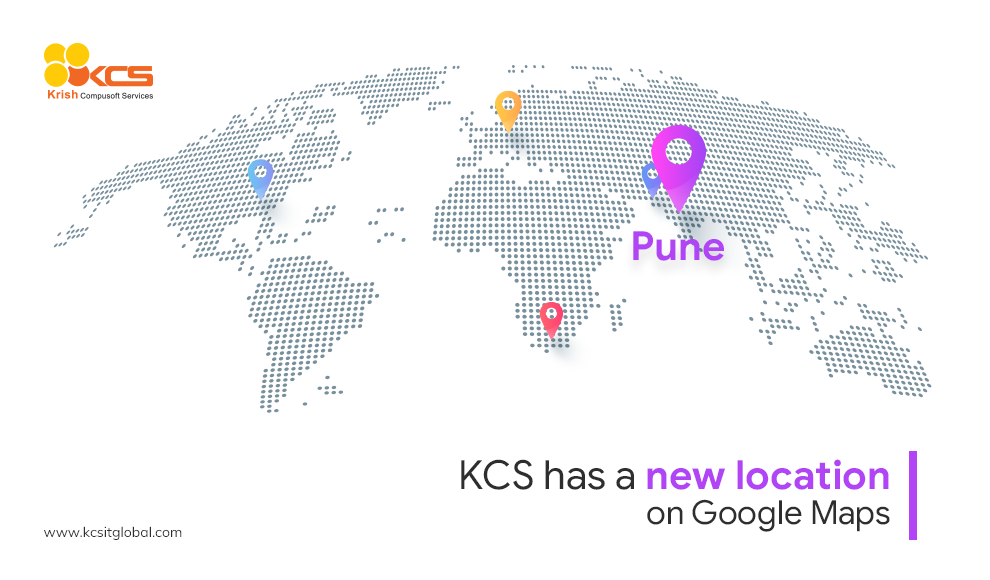 KCS has a new location on Google Maps
What else could be more astounding then marking a location in the new city? KCS is going to touch this milestone on 15th of March. After expanding its locations across various geographies both internationally and domestically, Pune is going to be the new address on Google Maps for KCS. Team KCS will start its operation from the Pune development center after a small Puja ceremony to ensure we get the blessings of almighty in our new endeavor.
Join us in our celebration to mark another achievement of team KCS.
Recent posts
November 04, 2021

August 15, 2021

August 12, 2021
Articles
Global Presence
For 360o business innovation across the globe, get in touch!