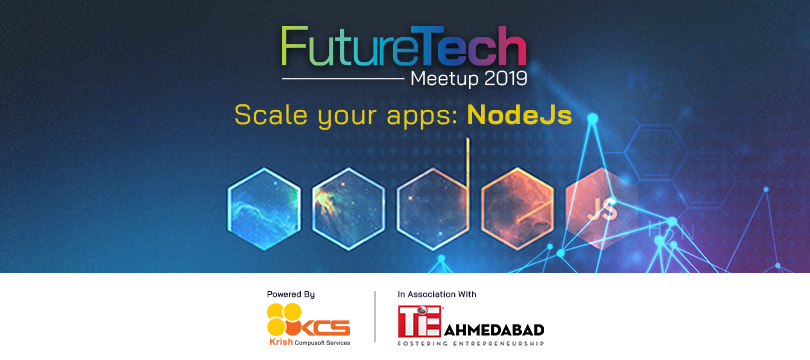 KCS in association with TiE, is in the quest of unveiling the power of Node.js with an informative Tech MeetUp
KCS has organized yet another informative Tech Meetup for unveiling the power of technological trends in association with TiE. Javascript has been the most popular programming language since the last few decades. Node.js is again the most preferred web framework amongst the developers.
KCS enthusiastically organized an informative Tech Meetup to discover the new possibilities and opportunities with Node.js. Leading companies like Netflix, Uber, NASA and many other are already building top-notch apps with the millions of reusable libraries available in Node.js ecosystem. It is inevitable to expand and gain knowledge on the advantages of Node.js.
Investing in Node.js is the clear benefit for personal as well as professional growth. The tech enthusiasts
Mr. Naresh Ramoliya
and
Hitesh Soni
will be expanding our knowledge and share different perspectives and exceptional possibilities with Node.js. Let's collaborate and share knowledge together! Join us at the MeetUp to gain deeper insights:
https://www.meetup.com/Silicon-Valley-Future-Technology-Meetup/events/267243357/
Articles
February 10, 2020

December 19, 2019
Global Presence
For 360o business innovation across the globe, get in touch!