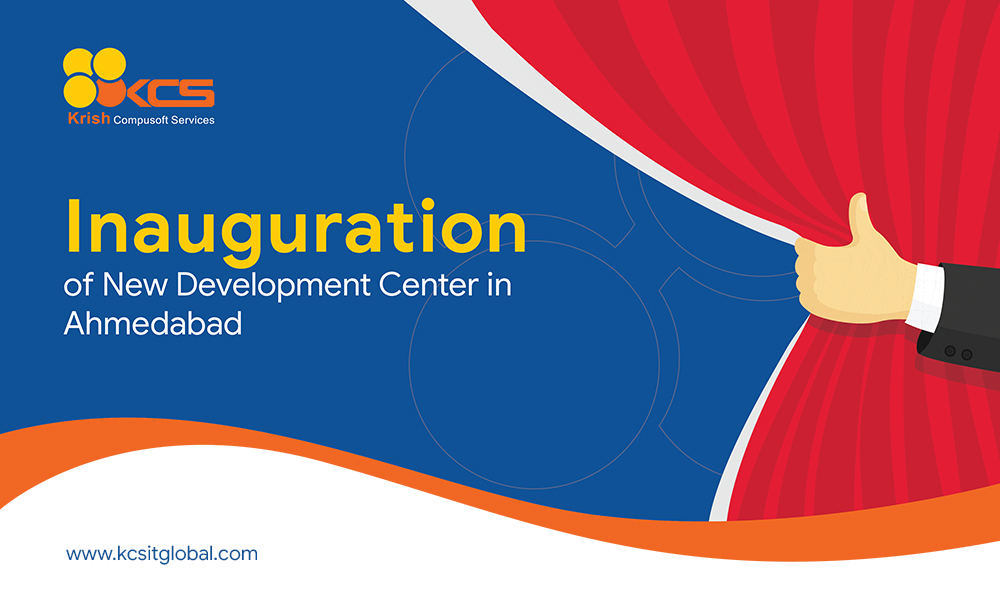 KCS is expanding its horizons with another development center in Ahmedabad
Yet another growth milestone achieved by KCS. We are extremely delighted to share the inauguration of our new development center. KCS is expanding its presence with this new facility for 200 employees on 7th Floor, City Gold, Ashram Road, Ahmedabad.
The inauguration Pooja will commence on 28th February from 10:30 onwards.
With a new development center and double enthusiasm, we're all set to embrace the ideas, innovations and achieving the new heights.
Recent posts
November 04, 2021

August 15, 2021

August 12, 2021
Articles
Global Presence
For 360o business innovation across the globe, get in touch!