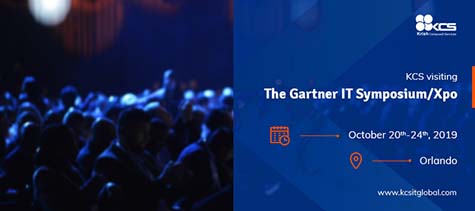 KCS is visiting the Gartner IT Symposium/Xpo in Orlando, FL.
From technology to business…
From consultation to thought leadership…
From solution to transformation …
KCS is making digitization happen by gaining expertise fast. To thrive in the agile digital competition, KCS is striving to expand its knowledge-base and networking opportunities by visiting the world's most important gathering of CIO's and IT Executives. With the agenda of helping decision-makers plan for the digital future, architect the digital business, renovate the IT core and drive business growth, this event will be an added value to our expansion journey.
Organized at a grand level in Orlando, the event is happening between October 20-24. We are there, you can come to and let's discuss technology, insights, and trends shaping the future of IT and business together.
Recent posts
November 04, 2021

August 15, 2021

August 12, 2021
Articles
Global Presence
For 360o business innovation across the globe, get in touch!