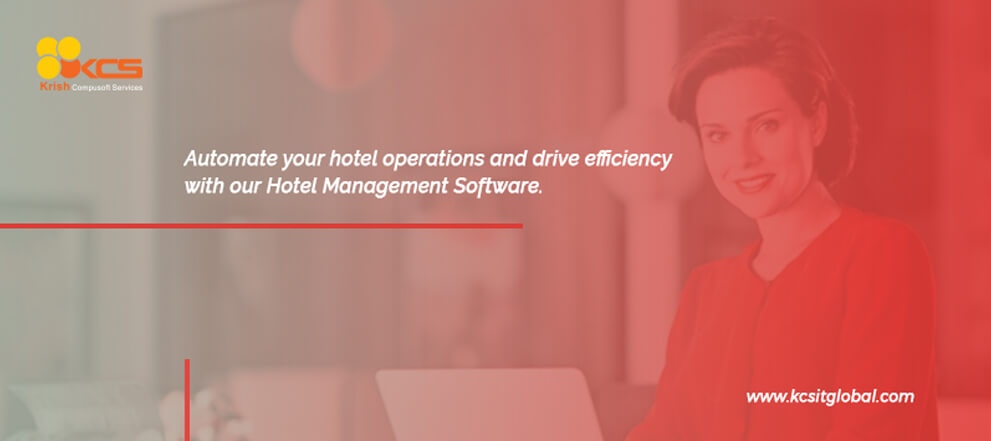 Category:

Hospitality & Leisure
Real-time hospitality management solution to become smart and efficient!
With the rapidly changing global economy, digital transformation has hit almost every industry, even the hospitality domain has been completely turned on its head in the recent years. The new innovations bring scalable means at fewer costs to all players. The infusion of digital has significantly altered the way hoteliers conduct business on a day-to-day basis and also customer expectations have raised the bar for the business.
In order to stay afloat in this close-fitting competition, hotels or clubs have to embrace the digital transformation strategically and quickly. Managing the property accurately acts as a key role to stay in the market gracefully. The old practices of hotel management is a passé now. They need a dedicated and customized hotel management software solution to keep their business running efficiently, automate their operations, amplify revenue and take control of how the hotel works with poise.
The market is flooded with innumerable options for hospitality management software solutions and hence the selection of an appropriate system can be a tricky procedure. Every hotel has diverse business requirements, various set of amenities and varied target audiences, the property owner should consider all these factors before selecting the software for their system.
Cloud-based software is the future of the hospitality industry streamlining the administrative tasks in real-time and accelerate revenue. It will prove to be an asset for your business and the results at the end will definitely astonish you. If you are looking for a system for your business, according to us, eHSM Hospitality management software solution is one of the best in the market.
eHSM is a cloud-based, scalable and agile hotel as well as hospitality management software offering powerful features and functionalities to modern hoteliers these days. It is a cost-effective, user-friendly, fully integrated and flexible solution that helps manage properties such as motels, inns, resorts, spas, eateries, restaurants etc.
It is a cutting-edge technology tool which is seamlessly integrated with the current system providing a single dashboard to manage department specific modules. The software can also be customized as per client's requirements and has all the required components to generate reports based on analytics intelligence. It is specifically designed to manage all aspects of hospitality, room service, restaurants as well as CRM.
It offers features like room reservation management, inventory management, guest relationship management, payment, financial accounting, and billing as well as food & beverage and order management.
With a feature-rich and robust software, hoteliers can effortlessly outperform their peers and can get various benefits like swift service, cost control, better staff productivity as well as a boost in profits. With one comprehensive business intelligence tool, hoteliers can get aid in making real-time effective decisions and stay ahead in the competition.
It's time hotels or property owners invest in a technology-enabled software and unlock new potentials in the business!
Recent posts
March 30, 2022

November 04, 2021
Articles
February 02, 2022

November 15, 2021
Global Presence
For 360o business innovation across the globe, get in touch!