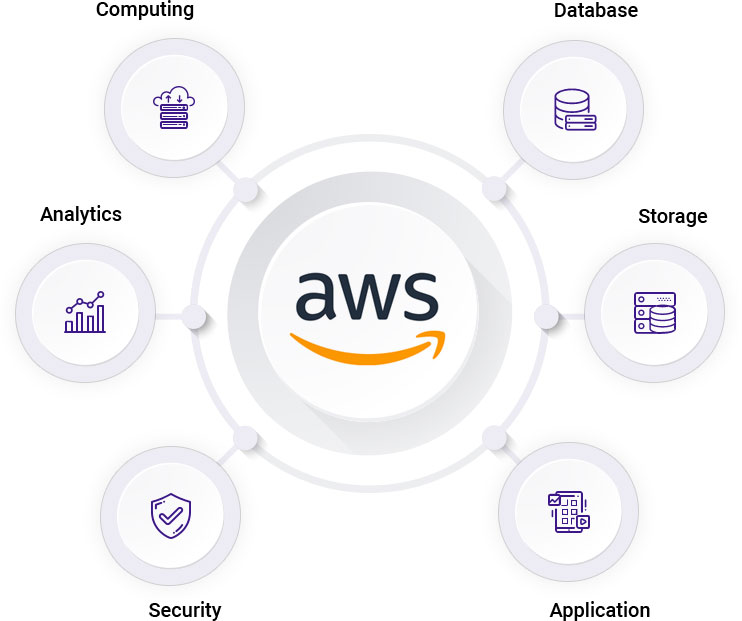 About Amazon Web Services
Amazon Web Services offers a fully integrated and flexible cloud-based technology dais consisting of a wide range of computing, storage, analytics, database, application & delivery services that help enterprises drive innovation and scale up their business services.
Amazon Web Services (AWS) is the most advanced and broadly acknowledged cloud platform in the world and provides more than 175 fully integrated data center facilities globally. Amazon provides a wide range of services in computing, storage, analytics, database, application & distribution that help businesses drive innovation and extend their services. Millions of customers are using AWS to cut prices, become more competitive and innovate more quickly.
Amazon Web Services empowers the new and established businesses to partially or completely build their digital infrastructure in the cloud, rendering the on-premise data center, a thing of the past. The AWS cloud ensures reliability of the network, compliance with security requirements and the ability to quickly extend or shrink the network to meet your needs and optimize your budget, all without initial equipment investment

About the Partnership
KCS and Amazon Web Services have joined forces to make it easy for enterprises to expedite business operations and improve process agility through the cloud. KCS is an AWS select partner since 2019. This aids us in providing cloud consulting, implementation and managed services to SMEs, start-ups, and enterprises. Here is the URL of our partnership page:
KCS Offerings on Amazon Web Services Platform
Amazon Web Services offers scalable, reliable and inexpensive cloud computing services. KCS is committed to serve its clients with the major Amazon Web Services offerings like Amazon EC2, Amazon EC2 Auto Scalling, Amazon Light sail, Amazon S3, Amazon Storage Gateway, Amazon RDS, Amazon Dynamo DB, Amazon Cloud Front, Amazon Route 53, Amazon Code Commit, Amazon Code Pipeline, Amazon Code Build, Amazon Code Deploy, Amazon Elastic Container Service, Amazon Directory Service , Amazon SNS , Amazon SES , Amazon Kinesis, Amazon Cloud Search, Amazon Redshift, Amazon API Gateway, Amazon Cognito, etc.
AWS Strategy
and Consulting
Consulting and assisting businesses to deploy the scalable solutions provided on the AWS platform.
Cloud
Migration
Leveraging optimized strategy for rationalizing, modernizing and migrating existing software to the cloud.
Application
Migration
Identifying the app migration approach to address the near and long term goals.
Database
Migration
Eliminating time and cost to land data on Amazon Web Services data platform.
DevOps
Automation
Accelerating product development cycle with versatility & security with DevOps services & solutions.
Disaster
Recovery
Strategies helping you stay up and running where physical infrastructure isunavailable for a length of time.
Serverless Application
Development
Deploying apps on cost-effective services that provide built-in app availability and flexibility.
Big Data
Running big data workloads leveraging Amazon Web Services.
SAP on AWS
Streamlining business ability to adopt emerging technologies and faster time-to-value.
Backup Storage
& Archive
Delivering secure, scalable and durable cloud storage for businesses aiming to achieve efficiency and scalability within their backup.
Managed Cloud
Services
Cloud monitoring, management, and maintenance by experienced administrators adept in cloud computing.