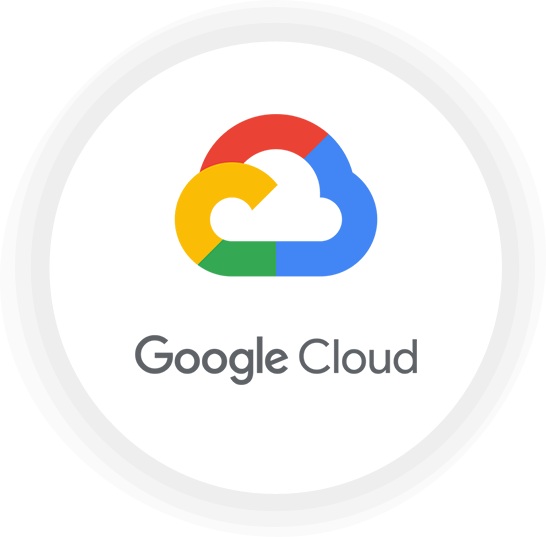 Joining forces with Google Cloud to deliver pre-eminent Managed IT Services
Partnering with Google Cloud since 2019 team KCS is rendering comprehensive cloud solutions to fit with the business and industry needs of its eminent clients across the globe. Within a shorter span of time, KCS's expertise spans the entire Google Cloud portfolio of products.
We are a proud Google Cloud Premier Partner in all categories and with extreme gusto; we announce that our relationship with Google goes far beyond the standards. Our certified team of cloud experts uses all their skills and knowledge to develop optimal solutions for clients employing requisite Google technologies.
Exploiting our technology expertise, team KCS helps its clients drive innovation, scale, and agility by expediting their espousal of the Google Cloud Platform (GCP) by leveraging industry best practices along with built-in solution catalysts. The GCP trained practitioners at KCS not only assist in faster cloud adoption but can also augment the digital enablement of an organization.
KCS Solutions on Google Cloud Platform
Our partners can avail our in-depth expertise services at Google Cloud Platform that are
Marketing Analytics
Helping clients harness GCP to deliver marketing insights.
Cloud Migration
Delivering a seamless transition to GCP.
Application Development
Propelling clients to harness GCP for building and managing cloud-native business apps.
Infrastructure
Assisting in building client infrastructure and workflows.
Security
Providing a safe environment to secure enterprise customer infrastructure and workflows.
Location Based Services
Developing & deploying applications using Google Maps in web & mobile environments.
Enterprise Collaboration
Aiding enterprises in smooth collaboration within and outside the organization.
Data Analytics
Aiding organizations to bring best from their dark data.
Machine Learning
Encompassing customer solutions with advance analytics & machine learning.
Internet of Things
Building customer solutions using Google Cloud Platform technology.
Google Cloud Capabilities Offered by KCS

Cloud Engine

Container Engine

App Engine

Cloud Storage

Cloud SQL

Cloud BigTable

Cloud Datastore

VPC

Load Balancing

BigQuery

Cloud Interconnect

Cloud Dataflow

Cloud Dataproc

Cloud Machine Learning

Cloud Identity and Security

Tensorflow
Why Google Cloud Platform
Google Cloud Platform is one of the major role players in cloud computing. Backed by the industry giant 'Google' GCP differs from other cloud providers in a variety of ways. It not only assures the clients with world-class security but the intelligent monitoring and control help in attaining real-time visibility into who is accessing your data.
Complete ownership of cloud performance, reliability, capacity & billing
Comprehensive support across cloud adoption lifecycle
24*7 managed services for Google Cloud IaaS and SaaS
Direct connectivity to Google Cloud Platform
In collaboration with Google Cloud Platform, KCS is helping businesses across the globe in accelerating growth that too faster, smarter, and better. Right from planning to deployment and from migration to security, KCS provides complete Google Cloud Platform services. Here are the reasons why businesses need to embrace GCP.
Avail Google grade security
Ease in scaling millions of users at a time
Take benefit of mix and match services