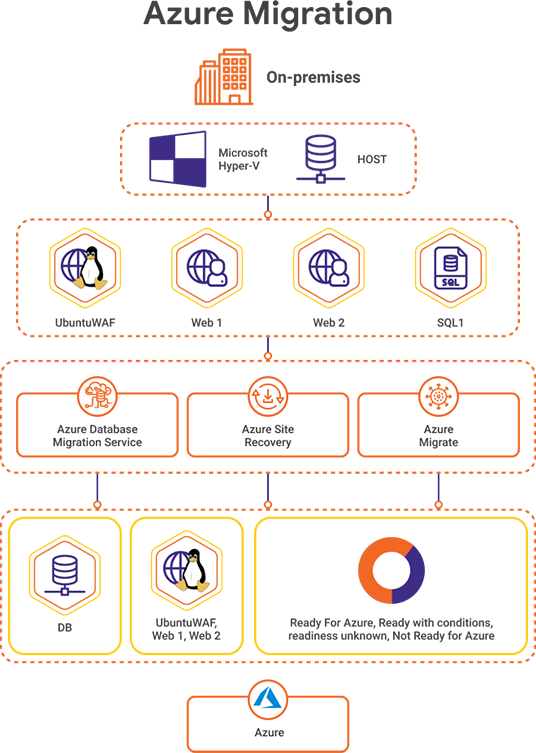 Accelerating move to cloud meeting security and compliance requirements with Azure Migration Services
With KCS Azure Cloud Migration Services, clients can easily migrate their apps, data, and critical infrastructure to Azure. Our cloud professionals assist clients at every stage of their cloud migration journey to design the best strategy and adopt the right roadmap resulting in a smooth and faster transition.
Our certified team of experts ensures the highest level of security for cloud workloads, as they build seamless touchpoints across applications and hybrid deployments. Our team can manage Server migration, Database migration, Web Application migration, Virtual Desktop migration, and Data migration with equal know-how.
We are a Microsoft Gold Partner and assist our clients in speeding up their cloud migration while avoiding errors and achieving security and regulatory standards. Our experts ensure that your cloud journey is a success and that our clients begin to benefit from Azure cloud benefits such as increased efficiency, agility, and a streamlined process, and better control over IT infrastructure spending.
KCS has partnered with Azure to enable innovation through an Agile Cloud Adoption Strategy and to accompany businesses on their cloud journey. Our extensive consulting experience with Azure Migration Services enables us to deliver a road map for existing IT infrastructures and develop compelling solutions to ensure a smooth transition.
Migrating your workload to the cloud?
Get Readiness reports and ROI from our Microsoft Certified experts.
Contact Us
KCS capabilities on Azure Migration
We offer Application Migration services from the basic Lift & Shift approach to a complete optimization and revamp of all the applications in a customer's landscape. The application migration plan begins with a comparison of the total cost of ownership (TCO) of running apps on Azure Cloud vs On-premise data centers. The different approaches to Application Migration are as below.
Lift-Shift Policy (Rehost)
In this strategy, on-premise platform apps are transferred to the Cloud without affecting the underlying application parameters. It is appropriate for historical migrations, and it may be used by teams with limited Cloud computing and Azure skills.
Subjective to Code Changes (Refactor)
In this strategy, just small modifications to the application code are done keeping other important features untouched. Azure App Service, Azure Functions, and Azure SQL Database Managed containers are examples of IaaS and PaaS variants that may be used by the user. This approach is suitable for businesses that are concerned about application portability.
Architecture Revamp
(Rearchitect)
This method requires modifying, optimizing, and deploying software to the Cloud platform to deliver high agility, scalability, and resilience.
Restructure (Rebuild)
This method entails rewriting programs from the ground up using Azure PaaS and cloud-based technologies. The company will be able to get full development and deployment services as a result of this. When you have applications with limited functionality and lifespan that slow down business processes, this method is appropriate.
Companies today want to migrate datasets and databases to the cloud while keeping the source database operational. We provide a smooth transition by keeping the source up and running, minimizing downtimes, and prioritizing security. Every database in a legacy network may be migrated to Azure Cloud with ease using our solutions.
Microservices are a type of software architecture that consists of small, self-contained modules that communicate via API. Migrating monolithic programs from datacenters/on-premise servers to Azure necessitates breaking down large applications into lightweight independently deployable services using Azure Kubernetes Services containers. Our architects assist businesses in breaking down monolithic apps in order to increase cloud readiness, enable crash isolation, and provide independent scalability.
Microsoft Azure is a continuous delivery platform that offers a variety of services and combines with a CI/CD pipeline to bring the development cycle to completion. With Azure and our DevOps offering, businesses can get a faster, more scalable, and more dependable solution.
KCS Azure Migration strategy

KCS can migrate following workloads
Azure Migrate can assist you in migrating the following workloads:
Servers: Examine and transfer on-premises systems to Azure virtual machines
Databases: Examine on-premises databases and move them to Azure SQL DB or Azure SQL Managed Instance
Web applications: Assess and move on-premises web apps to Azure App Service
Virtual desktops: Evaluate and transition your virtual desktop infrastructure (VDI) to Microsoft Azure Windows Virtual Desktop.
Data: Using Azure Data Box solutions, migrate data to Azure rapidly and cost-effectively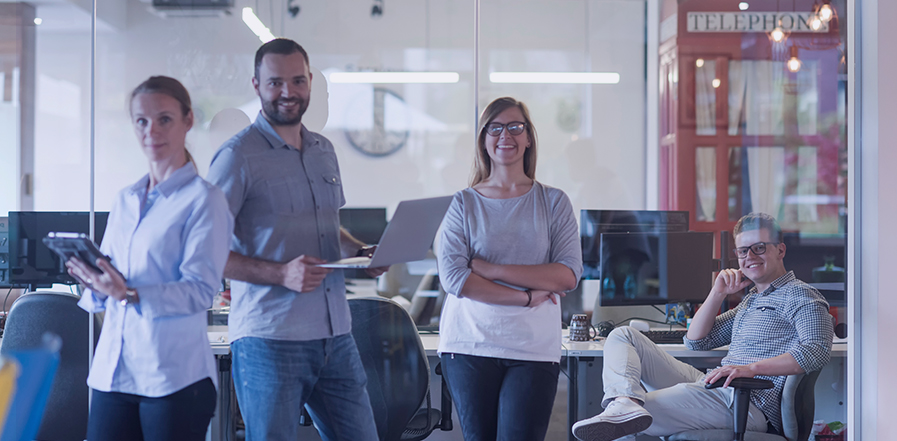 Why consider KCS for Azure Migration Services
100+ Successful cloud migrations
Microsoft Gold Certified Partner
15+ years of experience working with Windows workloads
A dedicated team of Certified Azure Engineers
KCS Azure cloud consulting professionals can assist you with cloud migration.
Get a 30 minutes free consultation today.
Let's Discuss